30 Jan 2017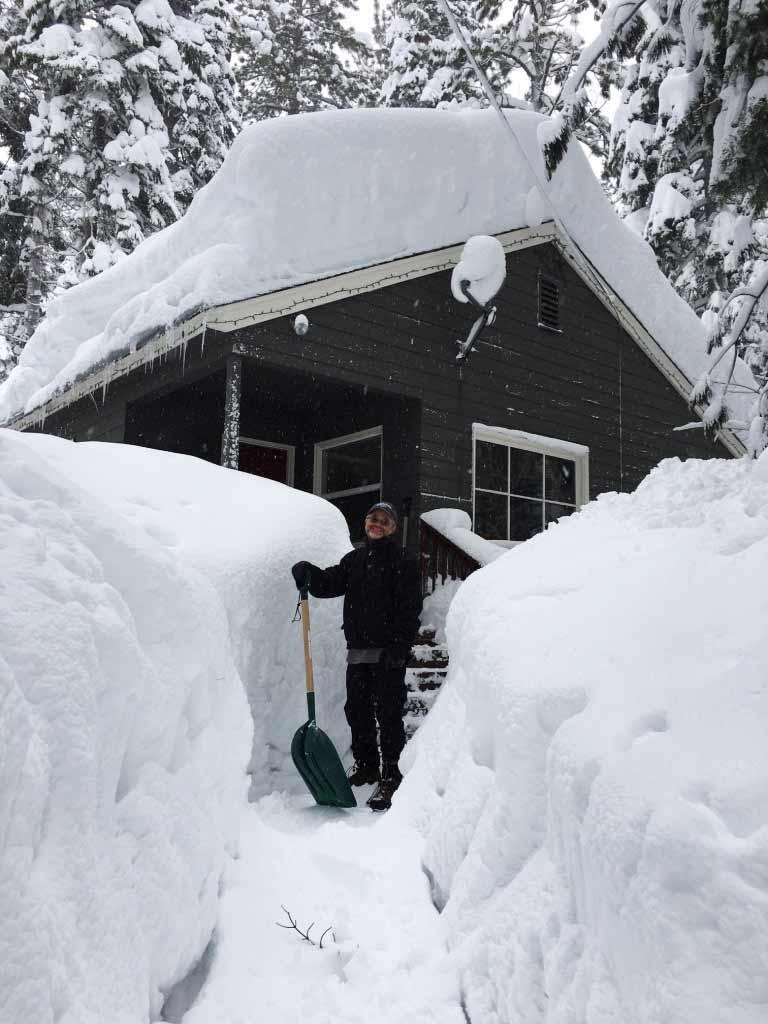 January has been an interesting month for weather at Lake Tahoe. And by interesting I mean record amounts of snow and periods of torrential rains, all leading to road closures, power outages, and folks with very sore shoulders and backs from the relentless shoveling. But it all finally came to a halt for a few days this week. Here is what you will now find on a gloriously sunny day at Lake Tahoe:
-Lots and lots of snow. In most neighborhoods there is five plus feet of snow lying in yards. Many single story homes have snow up to nearly the roof line. While shoveling one side of my garage roof last week the challenge was where to put it, because where I was standing off the roof was higher up then the roof itself.
-If you have a roof that is not metal and has not been at least partially shoveled, you may want to consider doing so. I found an industrious fellow that in an hour and a half took about half the weight of the snow off my roof. I've been pulling off what I can reach from below, and warming temperatures are also helping to lower the weight.
-Plows have been doing an amazing job, but the roads are still narrow and parking is at a premium. Coming to Tahoe? Carpool.
-The skiing is absolutely, positively gorgeous. But apparently you and I are not the only ones to notice this so the morning and afternoon traffic to Squaw Valley, Alpine Meadows and Northstar is substantial. Plan ahead and give yourself some extra time. Perhaps now is a good time to try Tahoe Cross Country Ski Area.There is little traffic and just a short walk to the trailhead.
-Amazing beauty. Whether it is the snow in the trees or the thick blanket along the lake shore, it is stupendous and jaw dropping out there. Enjoy.
-Lake Tahoe has risen from below the natural rim to over two feet over the rim in the last few months. Given the huge snow pack, we can probably expect a nearly full lake by summer time. Great for boaters, but you will have to get to the beach early to find your spot.