24 Sep 2021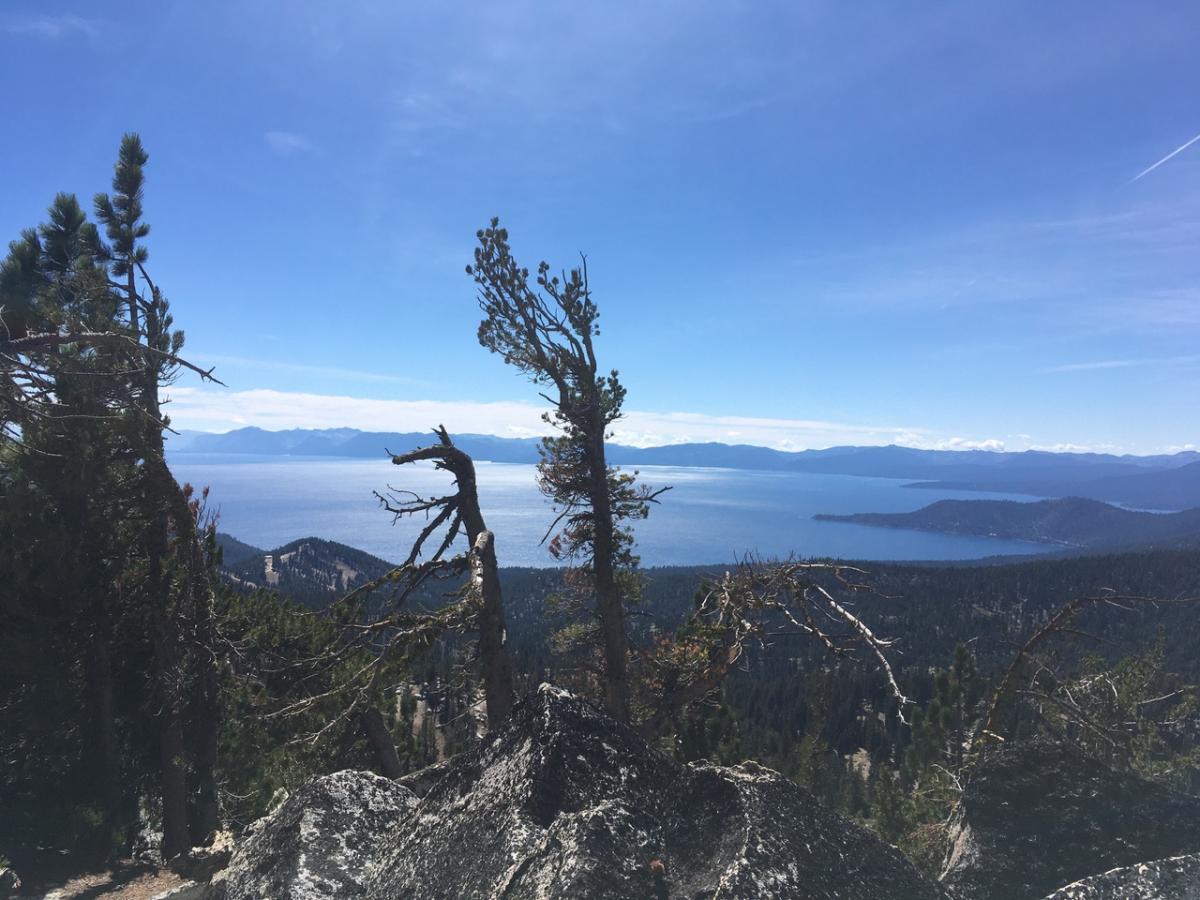 Ever since March of 2020 when the Covid pandemic hit, we've all had to become experts at adapting, to changing plans, to moving on to Plan B and C and sometimes D. Then the wild fires of the past two years have made adaptation even more essential for those of us who love to be outside getting exercise. There have been closed forests, evacuations, and smoke that is sometimes so thick it's best to stay inside with an air filter on. The key to still getting in your Tahoe fun time has been flexibility, and of course frequent glances at Purple Air. 
Sometimes this past summer the smoke was thick just about everywhere, which really cut down on your options. But often, the smoke can vary between locations. Last month with the forests closed, road biking seemed like a good option. I headed north to Truckee seeking clear air, but found it too smoky. Then Purple Air told me that the air was much clearer in Incline Village. A half hour later I took a gentle ride along Lakeshore Blvd, and then onto the East Shore bike trail. Usually packed to the gills, on this day it was a nice ride along the lake shore without the crowds. 
Since then I've found spots that were clear to ride when just a mile or two away the smoke was much heavier. On one day Tahoe City was smoky, but just a bit down the Truckee River canyon Squaw Valley and Alpine Meadows were clear enough to ride.  
The other activity that has been available even when the forests were closed is kayaking and paddleboarding. While you might not be able to see all the way across the lake, you can certainly see the shoreline, and the crystal clear bottom of the lake. I've enjoyed some great paddles on the West Shore near Sunnyside as well as in Kings Beach. 
Now, the National Forest lands on the North and East Shore, and most of the West Shore, have opened once again, as well as the state parks. Given a clear day, it's a good time to be out hiking and mountain biking on those trails that have been off-limit for a few months. Be sure to check the smoke levels as well as the Forest Service LTBMU closure orders to make sure you are not where you shouldn't be. And adapt and make your plans around what the realities are: Which is of course the theme of 2020…and 2021…and…