18 May 2016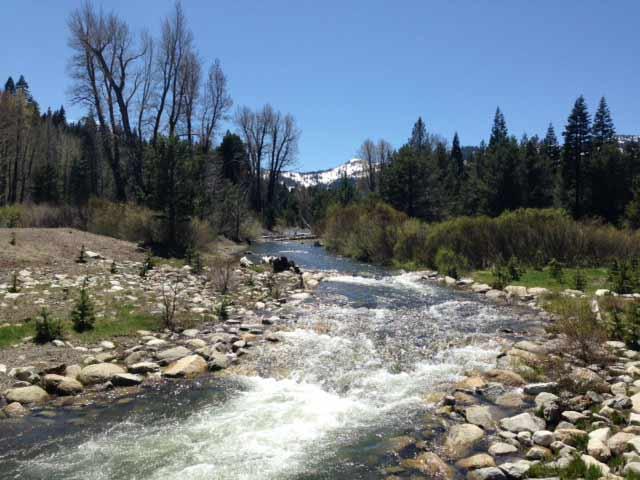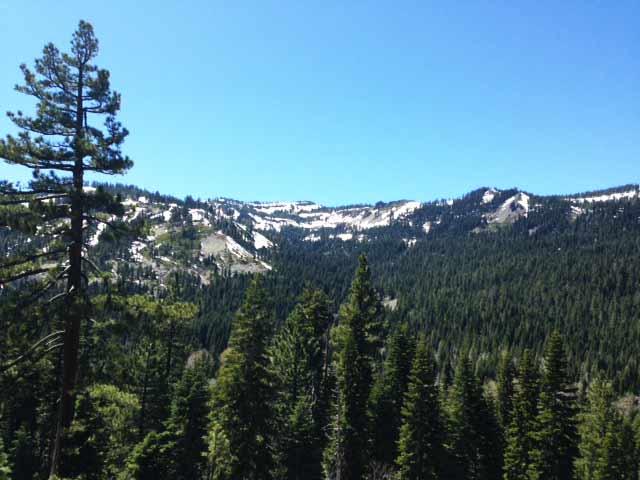 One of the finest places to ride a road bike in North Lake Tahoe is the seven mile road to the top of Barker Pass through Blackwood Canyon. It travels past aspen groves and wildflower dotted meadows, before beginning a five mile climb to the top of the Sierra crest after crossing Blackwood Creek. A springtime moment of joy for Tahoe area bikers is when the road, which is not plowed in the winter, opens up for riding.
There are two gates that control auto traffic on Barker Pass Road. Once the first 2.5 miles to the crossing of Blackwood Creek is snow free, the lower gate near the highway is opened. This section is almost level, passing several meadows lush with springtime grasses and just leafing out aspen. The second gate is just above the creek crossing, and it usually takes another month after the first gate is opened to allow auto traffic. The top of the road is nearly 1400 feet higher then lake level, and in Tahoe more altitude means more snow.
I enjoyed my inaugural ride of the season up Blackwood Canyon this week. The road was almost totally snow free to the Blackwood Creek crossing. It is so nice after several less then stellar winters to see a Tahoe spring like a Tahoe spring should be: Water, water everywhere, and a creek that was filled to the brim with snow melt.
Once I reached the second gate, I rode around it and started climbing up the hill. At a little over three miles from the start a wide opening in the trees showed off the still mostly snow covered Twin Peaks across the canyon. About three and a half miles in, snow covered the road and I turned around. There are two great things about riding Blackwood in the spring: Since the gate is closed until the snow melts all the way to the top, riders get a few weeks of canyon riding without cars. And, the snow melts in time with our getting in shape for summer. With not much riding under my belt the 3.5 mile climb before turning around was just fine…and next week it will be 4 miles then 4.5..and in a few weeks when I can ride the full seven miles to the top, I will be ready and able to make the climb.