24 Aug 2021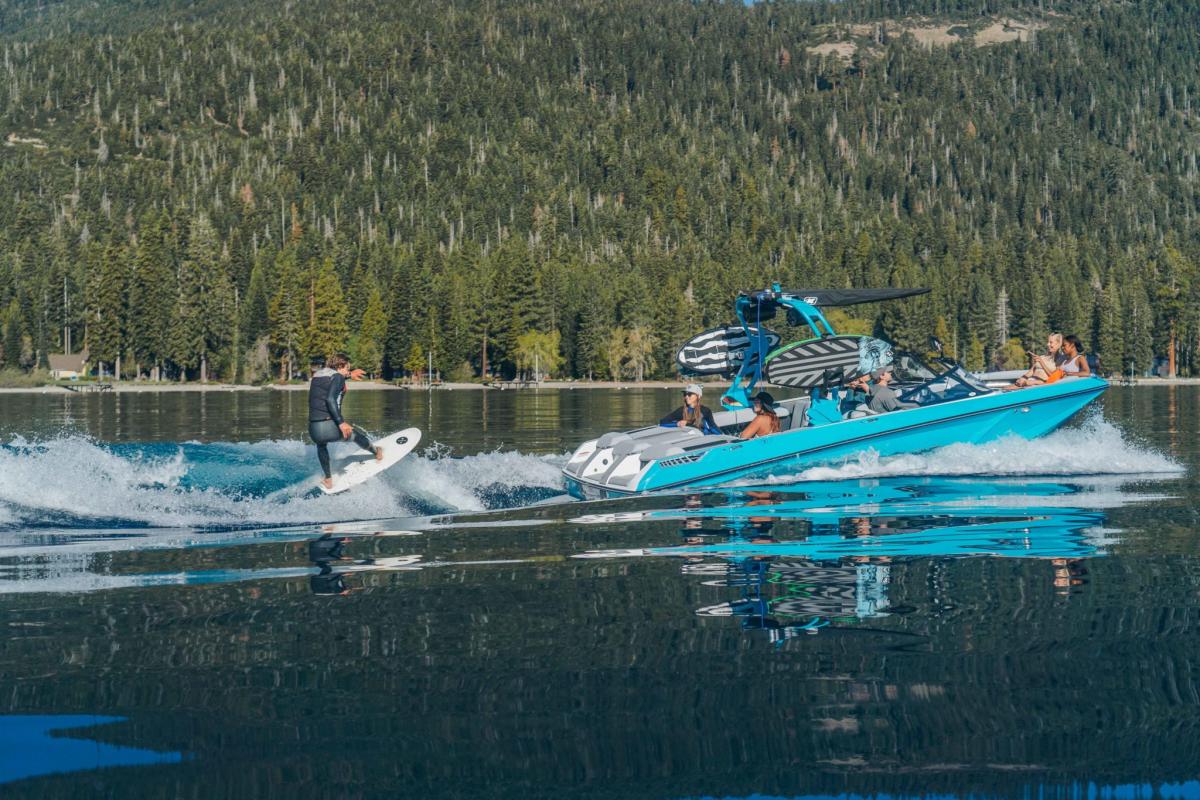 Homewood Marina and Ingenity, a subsidiary of Correct Craft, has provided the first 100% electric watersport boat experience on Lake Tahoe. The Super Air Nautique GS22E, is available to be chartered at the marina, and is fully electric. Although you would surely want to wait to take your test cruise until the smoke that is smothering Lake Tahoe clears.
Homewood Marina Director David Topol told KTVN News in Reno about the boat, "You really don't compromise anything. They've put this propulsion system in a Nautique, which is a very well-built Correct Craft. I've surfed behind it, it's an amazing experience."
While electric watercraft is not a new phenomena, in the past they have primarily been used for smaller, slow moving craft like fishing boats. With the production of the first fully electric boat geared for the waterskiing/wake boarding/wake surfing market Tahoe seemed to Ingenity Electric as the perfect place to introduce the boat.
With the assistance of the Tahoe Fund an on-the-water electric charging station was installed at Homewood Marina in 2020. The first on the lake. "Last year, we brought in a level two charger that delivers 25 kilowatts of charging power," said Sean Marrero, president of Ingenity Electric to Sierra Nevada Ally in June. "This year, we are permitting a much larger service and bringing more power down to the shore that will allow for up to 100 kilowatts of charging power, so about four times more than we had last year and that's all in the final stages of permitting."
Designed to power two boats at the same time, the electric charging station will be about the same size as a gas pump. If electric boats catch on, it is assumed that electric charging stations might be added to other marinas as well. In addition, lakefront homeowners could install chargers on their boat lifts, which in most cases already have electric power.
"We are excited to take this step into electric watersport recreation, and to be the first in Lake Tahoe to make it possible," said Kevin Mitchell, Homewood Resort's General Manager.
More information on the electric boat can be found at https://www.homewoodmarina.net/electric-boat-lake-tahoe/