6 May 2022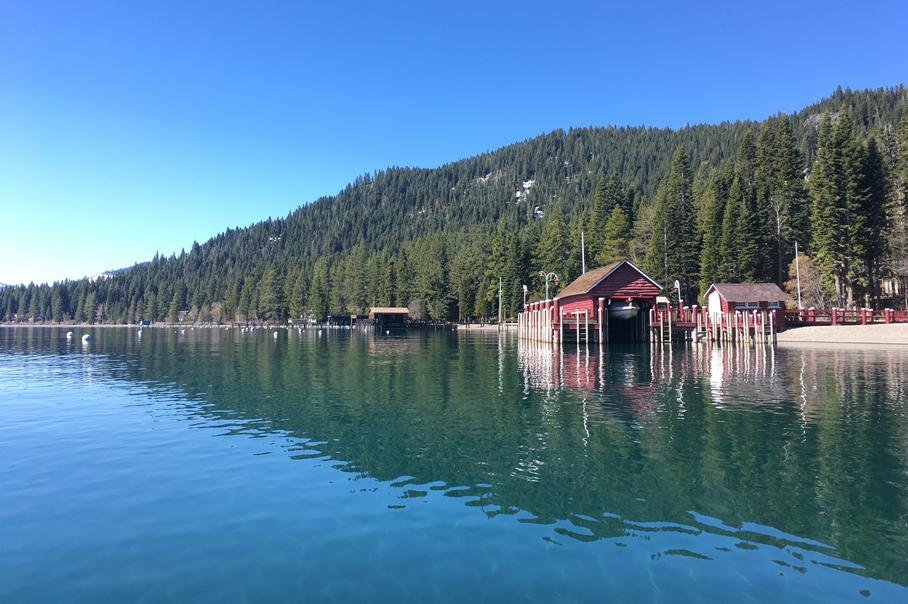 By Tim Hauserman
To me a sure harbinger of spring is my first kayak in Lake Tahoe. The process begins with a few
weeks of thinking, "Spring is coming, better get the kayak out of the basement," and then the
weather turns cold for a few days so of course it doesn't happen. But finally, on an afternoon
walk to the lake earlier this week the lake was a sheet of glass, with not a wave or a boat on it.
And the temperatures were nearly 60 degrees. I rushed home to make it happen.
Dang, it would have been nice if I'd done this sooner I said as I hauled my one person kayak
over the last remaining snow patch and around to the garage. But in short order I was at the
edge of Hurricane Bay and ready to hit the water.
While I was glad I didn't fall in, the few drops of very cool water dripping from the paddle onto
my legs and arms were refreshing as I gently headed north towards Tahoe City. This time of
year is such a great time to be on the water, because you pretty much have the place to
yourself. There was one sailboat in the distance, and one motorboat slowly cruising way off
shore, but my pathway stayed smooth and glassy.
The shoreline is quiet in early May as well. There were a few workers taking on tasks getting
lakefront homes ready for summer, but for the most part, the estates were in slumber. A
highlight of the trip was Ward Creek. The recent April snows and the remains of that big
December snowpack have kept Ward Creek rushing into the lake at a good clip. One of my
favorite views is to paddle up the relatively deep water of the creek about 100 yards, and then
turning around and floating back looking towards the high mountain peaks above South Shore.
One difference on this trip than my normal kayak adventure is that with the lake temperature
currently in the mid 40s I had no desire for an after paddle dip. Soon enough the water will warm
up, but it does tend to bring the crowds, so I will relish these quiet paddles of May while I can.