7 Apr 2017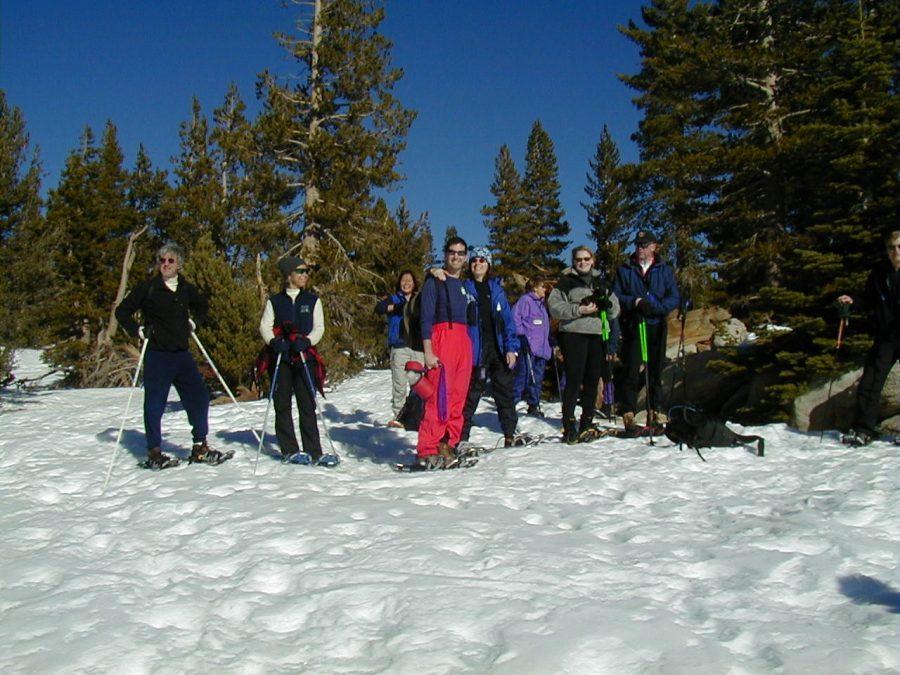 While the snow is still deep in the high country, many ski areas are winding down with closing dates either the middle or end of April. With too much snow to hike and mountain bike in many places, but the ski areas closing, now what do you do?
Snowshoe
The spring is a great time to go for a snowshoe. The snow is usually firm so you won't sink too much as you walk, and with fewer crowds you can experience nature quietly. You can head out from Tahoe Meadows to Chickadee Ridge and enjoy an awesome view of Lake Tahoe and birds that are quiet friendly, or find yourself tromping through Page Meadows to catch a glimpse of Twin Peaks. Wherever you go, snowshoeing is just like walking with large feet.
Fly through the air
Check out the Tahoe Treetop Adventure locations at Granlibakken in Tahoe City and at the North Tahoe Regional Park in Tahoe Vista. Tree top parks include zip lines and series of wobbly bridges that take you high above the ground between the pines, firs and cedars of a Tahoe forest. Don't worry, while it is exhilarating, you are secure in a harness. northtahoeadventures.com
Take a hike
While many trails are still under lots of snow, or face swollen stream crossings, two popular hiking trails are most likely hikeable now. In Emerald Bay you can take the Vikingsholm trail down one mile to the shore of Lake Tahoe, or the Stateline Fire Lookout trail in Crystal Bay, which in less than a mile brings you to two different panoramas of the lake just a stone's throw from each other. While both trails are most likely not yet snow free, they've been packed down by lots of previous walkers and should be easy walking for those with a sturdy pair of hiking boots once this current storm passes.
Take a stroll around Tahoe City or Kings Beach.
Both towns provide great shopping and dining opportunities, and each comes with its own unique flair and vibe. Each has a lovely beach on the shore of Lake Tahoe. In Tahoe City, be sure and check out the Tahoe City dam to witness all that water roaring into the Truckee River.
Go see a film
The Tahoe Art Haus and Cinema in The Cobblestone in Tahoe City serves beer and special popcorn along with unique film presentations, music and dance performances, and first run movies. tahoearthauscinema.com