11 May 2019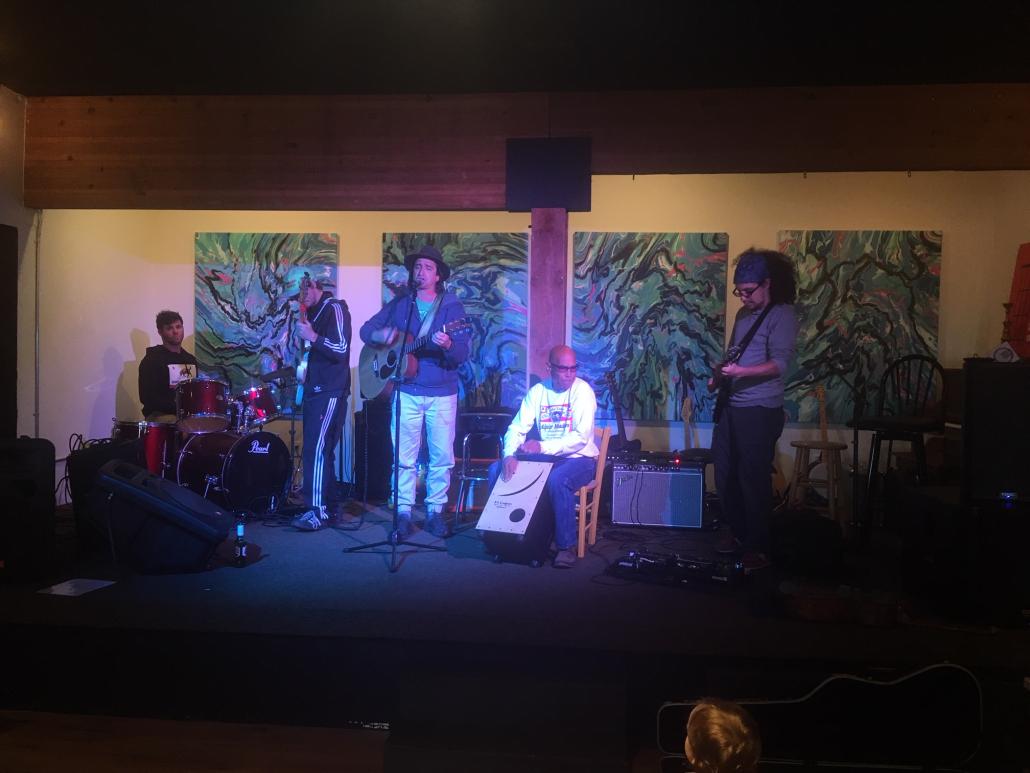 Goose and Chey's is a new fun spot for food and great music in Tahoe City. It specializes in reasonably priced comfort food, providing a relaxing atmosphere, and presenting all kinds of music on a great stage. Here you will find the best local talent on open mic nights as well as more well known musical acts, even Chey herself has been known to grace the stage. Or you can skip the music and just come for a good meal in downtown Tahoe City.
I made my first visit to Goose and Chey's this past week and found it to be a fun and comfortable place. Joyce had a sliced prime rib French dip sandwich, and I went for a burger with avocado. We split a side of fries, Joyce had a glass of wine and I had a soda and then we had an ice cream sundae that hit the spot: The total bill was around $50 with tip. So not only does this place provide comfort food, but it is fairly comfortable to the wallet as well.
The simple menu also included dressed up mac and cheese, tacos, lasagna, crispy pork chops, salmon, several different salads, and fish and chips. The price range was pretty wide so you can splurge, or get in and out without too much pain. For Sunday brunch they have Monte Cristo's, Bacon and Eggs and French Toast. They have a good selection of beer and wine as well.
After dinner we got closer to the stage to watch the open mic music. The atmosphere was super chill, with several sets of quality music played in a laid back manner. I wasn't sure, but it seemed like it was a collection of different musicians all jamming together. The dance floor was beautifully occupied by several two year old boys who seemed to be experts at rocking out. This is a perfect place for family to come and have a meal, watch the music, and let the kids roam around or enjoy the pile of toys set up in the corner. 
Thursday night is Open Mic night. Otherwise, check their Facebook page for updates on entertainment.  They are open for lunch and dinner, and are located at 877 N. Lake Blvd. Tucked in above the highway across the street from Safeway and across the driveway from Truckee Tahoe Medical Group.  Call (661) 889-1379