21 Aug 2023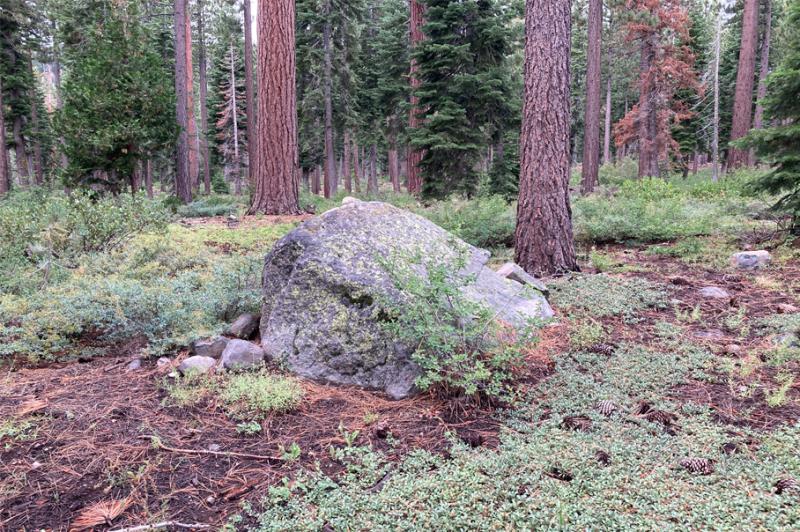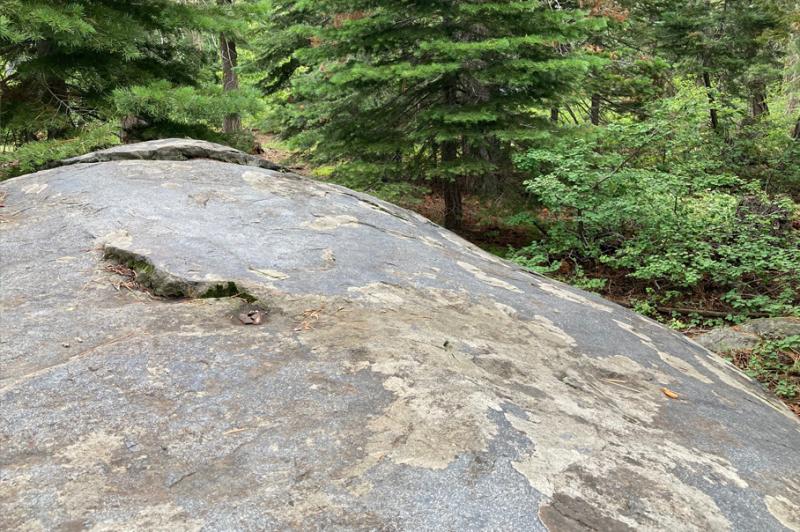 By Tim Hauserman
One of the key features about summers in the Sierra Nevada is that we are often treated to long
periods of sunny skies with mild temperatures and little in the amount of rain. While this
increases the fire danger, it is also a pretty big positive when making plans for hiking or biking in
the area: You can usually count on good weather. But sometimes nature spikes things up a bit
by dishing out a week or so of thunderstorms, and I've found getting into the wet forest after
these rains is a visual and emotional treat.
Today, after a few days of afternoon thunderstorms I headed out into a local forest for a stroll.
After the rain, the leaves on trailside bushes held individual drops of water, and the dusty trails
were replaced by a firm tacky surface. Standing trees and boulders were pollen free and
covered in a thin fresh coat of moisture. The greens were greener, grays more silverish, and the
wet fallen logs exuded a deep rich red color.
What's nice about hiking after a rain, especially if the skies are still cloudy, is that the focus is
not on the distant views that usually catch our attention, but what we see right next to the trail.
The grasses matted down with water and the last remnants of wildflowers. A slow stroll focusing
on what you see is also a relaxing way to spend an hour.
Since our Sierra forest is usually dry, when walking through the wet woods I often feel like I'm
no longer walking around Tahoe, but instead sauntering through the forests of Oregon or
Washington. These little batches of rainy weather are also a reminder that summer is dwindling,
and the chiller days of fall, and eventually winter, are on their way.
Ah, but those seasons are still a ways off. First, summer sunshine will return and the winds will
return the area to it's normal blue sky, blue water dryness. So get out there now. It doesn't have
to be anywhere special, just whatever piece of forest is easiest for you to get to, because now is
the time to slowly walk through the woods and appreciate the little things that make the Sierra
Nevada special.