3 Jul 2022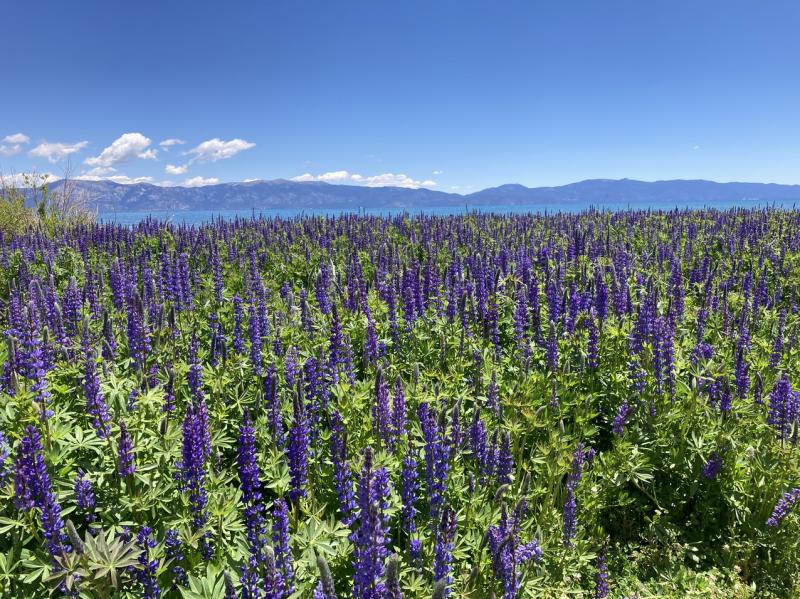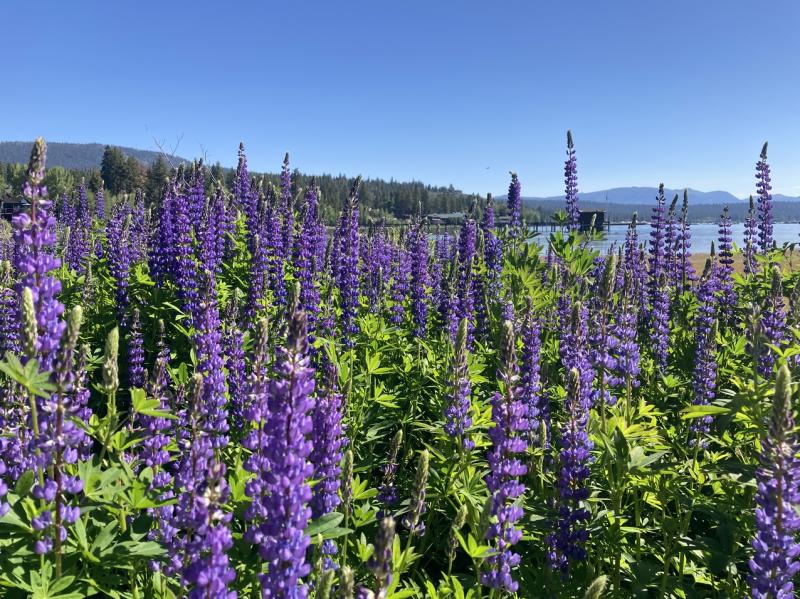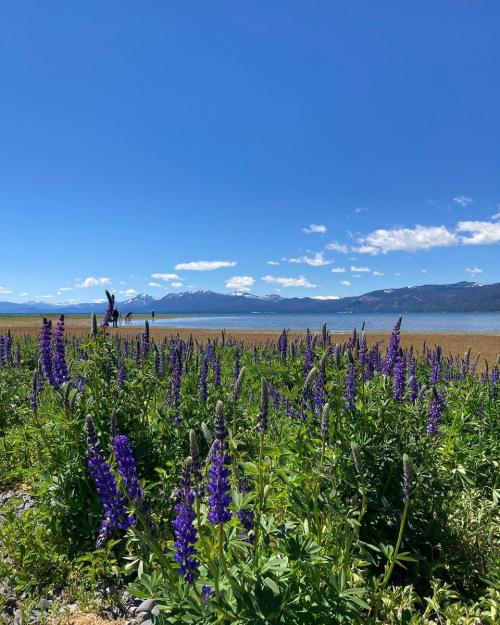 By Tim Hauserman
They say every cloud has a silver lining. The cloud for Lake Tahoe has been a lower than we might like water level that has hovered around 6624 feet, or a foot above the natural rim, for the last two years. The silver lining with a few years of low water levels is that it leads to waves of foot tall purple lupines sprouting up creating spectacularly beautiful displays and photo opportunities.
There are two public beaches in the Tahoe City area that  provide great lupine viewing. The first is just a stone's throw from the Hauserman Rental Group office just above Fanny Bridge and the dam where the Truckee River begins. Just upstream of the dam, walk through the Gatekeeper's Museum property to a large expanse of flat ground next to the river. The lupines are tucked up next to the Tavern Shores condo development.
The second spot is at the Lake Forest "island" just about a mile and a half from Tahoe City. The quotations around "island" or because it is only an island when the water levels are pretty high, most of the time it is a little peninsula surrounded by very shallow water, or at times like these, wet land just above the water where the lupines love to grow.
Take Lake Forest Road to Bristlecone, than follow that road to the lake. Parking is limited, so a bike ride would be a great approach. As soon as you hit the beach you will see them. Be sure and head out to the "island" as that is where the flowers are the brightest and thickest.
Wherever you go to see the lupines treat them with respect. Follow trails and don't step on the flowers and please do not take them with you. The rest of us want our chance to see the flowers there as well. A photo tip: Get down low and have the lupines at eye level in the foreground and Lake Tahoe in the background. Enjoy.