20 Dec 2018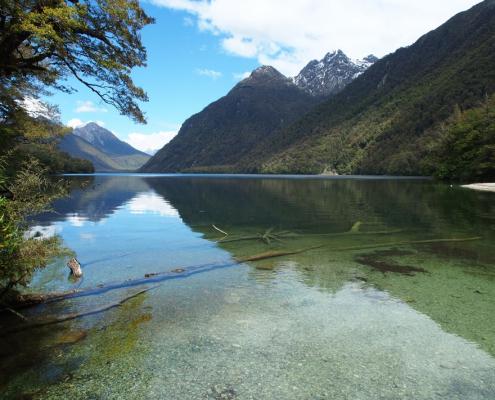 I just returned from a 35 day camper van adventure around the South Island of New Zealand. It truly was a spectacular trip. We saw crystal clear mountain lakes backing up tight against high mountain peaks still sporting late spring snow. Lush forests of craggy trees covered in moss that looked like where an elf from the Lord of the Rings movies would live. Seemingly endless fields of grass packed with sheep, cattle and even deer which are raised commercially there.
We were reminded that there are three types of kiwis in New Zealand: The kiwi bird, a cute and quirky little guy, the kiwi fruit, which we all know is delicious, and kiwi's, a relaxed, friendly and outgoing group of humans who call New Zealand home. They were great hosts and take good care of tourists. What was especially helpful as a traveler was that every town you came into you could quickly locate the iSite sign, which was a tourist information center with extremely helpful locals giving you the scoop on how to spend your day. Another great feature were the holiday parks. The luxury campgrounds with communal kitchens, bathrooms and laundry facilities.
It was an amazing place to visit, and a trip that I will remember forever. The funny thing was, however, that while oohing and ahhing my way around the country I often thought to myself,"hey, this place looks a lot like Tahoe!" Or "this town reminds me of Tahoe City."
A few places really stood out in their Tahoeness. Wanaka was a small tourist town on the shore of it's namesake lake. The lake water was sparkly clean and refreshingly cool.  And the vibe was friendly and fun. Sailboats plied her clear waters, lupine flowers graced the shoreline,  snowcapped peaks rose up from the water's edge, and mountain bikers seemed to be everywhere checking out the single track trails.
One of the great things about living at Lake Tahoe is that when you go somewhere especially beautiful like New Zealand, it's a reminder that, Tahoe is a pretty nice place to live. Sure there are many magnificent places throughout the world that would also be enjoyable to live in…but I get to live here. So I've got that going for me…which is nice.