19 Mar 2018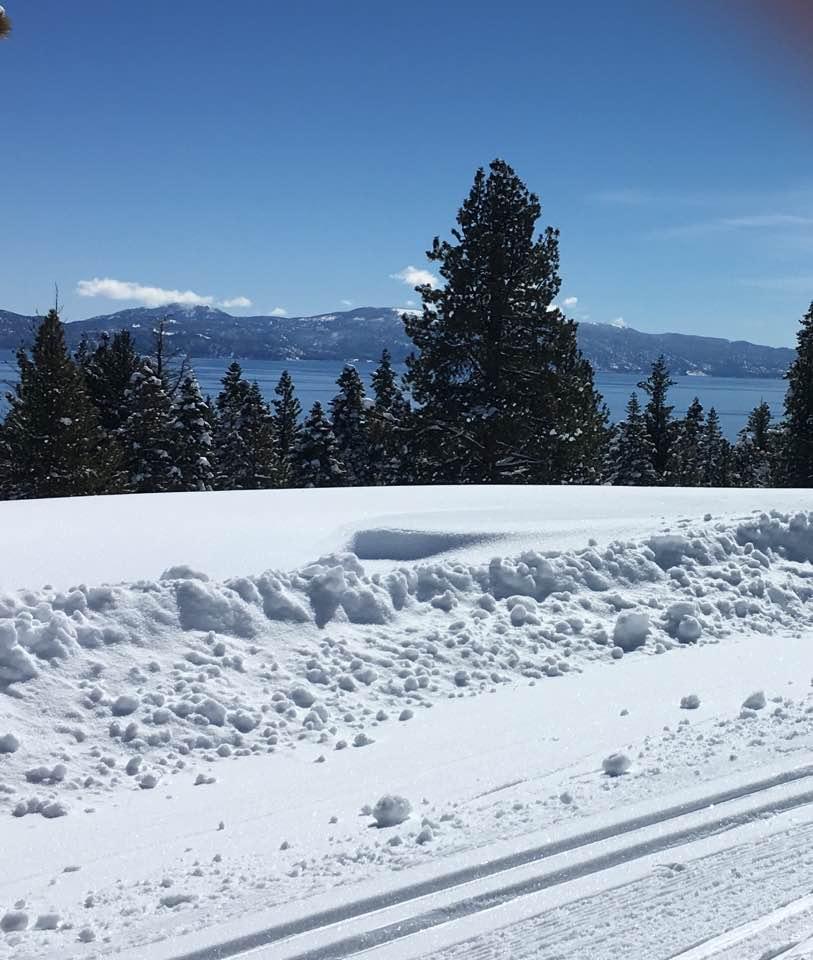 While it sure would have been nice to have seen all this white stuff come along about three months ago, now we are set up for some great skiing, even for those of us who love to cross country ski. While snow has been in short supply at the lower elevations around the lake, now a solid five plus feet of snow has fallen at lake level over the past week. The snow at Tahoe Cross Country Ski Area is deep, the trees are covered in thick coatings of frosting, and yesterday was a blue bird, Oh My God I have to ski day. I hope you were out there as well.
One of the best parts about cross country skiing is that even on a Sunday on what is perhaps the prettiest ski day of the winter, it was still not that busy. Usually it's about a one minute jaunt from car to putting skis on. On Sunday, it was perhaps three minutes.
The trails at Tahoe XC were impeccably groomed with lots of routes opened for the first time this season. Which made for an interesting dilemma. My mind kept saying ski, ski, ski because it was so fun, and the conditions are finally glorious, but my body was saying, "Yo dude, you haven't skied a ton this year, and this is starting to hurt." I figured this was a good time to listen to my brain instead of my body, because the skiing is too good and if the brain is happy hopefully the body will keep it's Eeyore under check.
Then today I went out for my longest ski of the year and it was even better than yesterday. I floated alongside Antone Meadows on the Red Trail before making the big climb up Gold Trail, followed by a fast downhill on the Fiberboard Freeway. But I wasn't done yet (at least my mind), I still got to fly down the Great Race Trail before catching a view of a calm Lake Tahoe from the Silver Trail. These are the days we live for at Lake Tahoe!