7 Jul 2023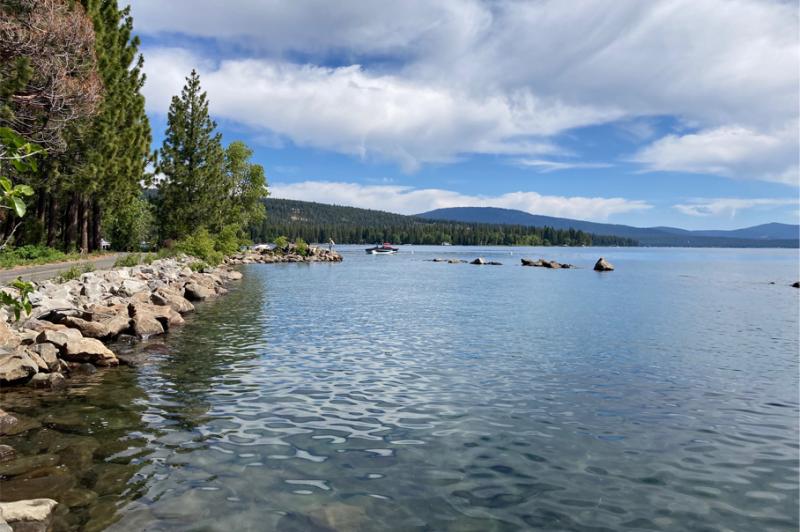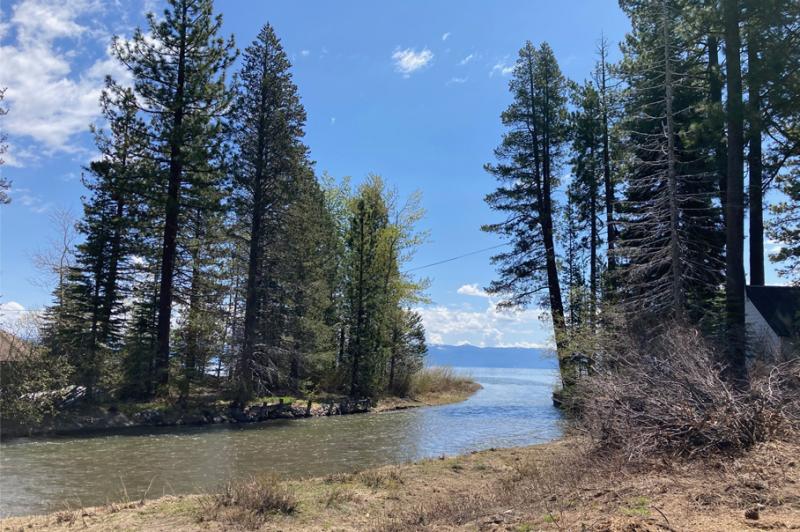 By Tim Hauserman
One of my favorite summer activities at Lake Tahoe is heading out on a morning kayak. This
past week I shoved off from Hurricane Bay on the West Shore and paddled south to Fleur Du
Lac one day, and north past Ward Creek the other day. Given that the lake has risen over five
feet since last fall I'm sure much of the time I was paddling over what a year earlier was dry
land.
There are some great advantages to kayaking when the water is high: First, and for many of us,
foremost, the carry to the edge of the water is shorter. Once on the water there are fewer rocks
to scrape against, and for me the big highlight when paddling out of Hurricane Bay is you can
paddle up Ward and Blackwood Creek. It's always fun to work your way up the creek against
the gentle current, and then discover how powerful it actually is once you turn around and
descend quickly back to the lake.
One thing lacking along this section of the West Shore is public land. From the put in at
Hurricane Bay heading north there is the small William Kent Campground beach just north of
Sunnyside, and then the public beaches around Tahoe City. Heading south Kaspian Park is your
one option, it has some beach area, a pier, picnic tables as well as restrooms that were closed
last time I paddled by.
On my second trip, as I made my way north past Ward Creek I witnessed what my Dad would
have called the Tahoe Air Force. First, a light weight hydroplane took off right from the shore in
front of one of the lakefront homes, and then later I saw a much bigger float plane descend
rather rapidly and land just in front of another lakefront property. This second one is a frequent
visitor to this home just north of Ward Creek. Now that is arriving at Lake Tahoe in style.
After all that paddling the reward is a refreshing dip in Tahoe. As of this writing the lake is still a
brisk 62 degrees, but feels quite a bit warmer than a week ago. Better than a cup of coffee for
an afternoon wake up. Enjoy!