1 Mar 2023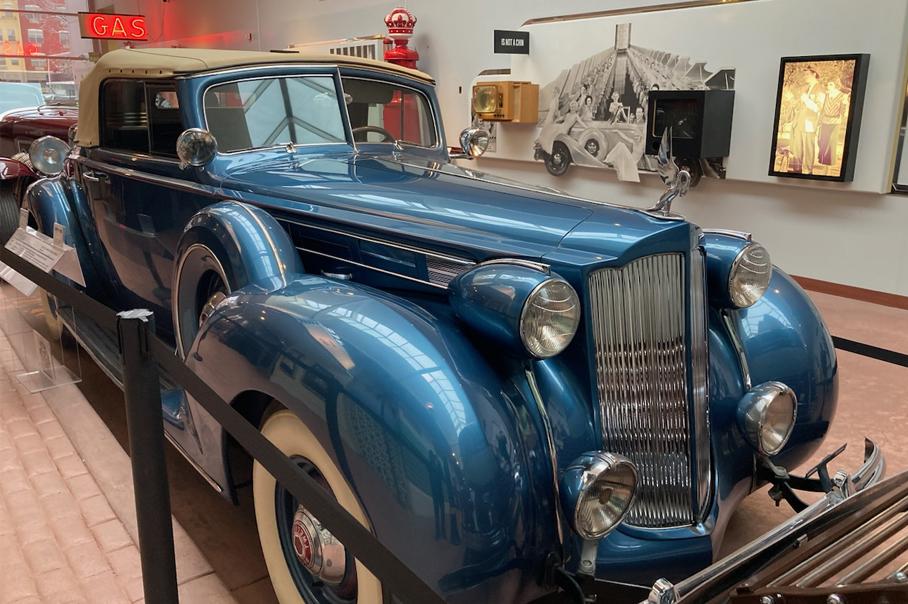 Reno's Hidden Gem: National Automobile Museum
By Tim Hauserman
Have a few extra hours in Reno and wondering what to do? Tucked away in downtown Reno
just across the Truckee River from the Reno Aces ballpark is the National Automobile Museum,
which beautifully displays a collection of around 200 cars dating from the early 1900s up to
2023. It is well worth a visit.
During his lifetime Bill Harrah, of Harrah's Casino fame, assembled a collection of 1400
vehicles, the largest and most historically significant collection of automobiles in the world.
When Harrah died in 1978, Holiday Inn purchased Harrah's casino empire as well as the auto
collection. When Holiday Inn announced they were going to sell the cars there was a large
public outcry calling for the collection to remain together in Reno for the public to view.
The hotel chain responded by giving 175 autos to a non-profit that was formed to create the
National Automobile Museum. The donation was one of the largest corporate donations in
history. Most of the other vehicles were sold through various auctions over the years. I'm
guessing some of those cars are in the hands of private owners who return to Reno for Hot
August Nights.
While surely some might bemoan the loss of a major chunk of the Harrah's collection, what can
be seen at the museum is a tremendous collection covering a wide range of eras and auto
types. When you walk through the four huge showrooms full of sparkling automobiles, you will
probably say to yourself 200 is enough. Who has time to view 1400 vehicles! When I visited
recently, while trying to catch a break from the snow, I especially enjoyed the beautiful designs
of the cars from the 1930s thorough the 1950s, when car builders were building for speed,
imagination and flare, instead of today's primary focus on function.
Another aspect of the museum that I found fascinating was the wide variety of auto makers that
produced what appeared to be great cars, and then went out of business fairly rapidly. Today it
seems that every car company is a mega billion dollar international operation, but in the old
days there were a lot of small auto companies producing one or two unique designs to see if
they could capture the public's attention.
Next time you are headed to Reno, allot a few hours to wander past automobile history. It is a
fascinating journey. For information on the museum go to automuseum.org