12 Apr 2016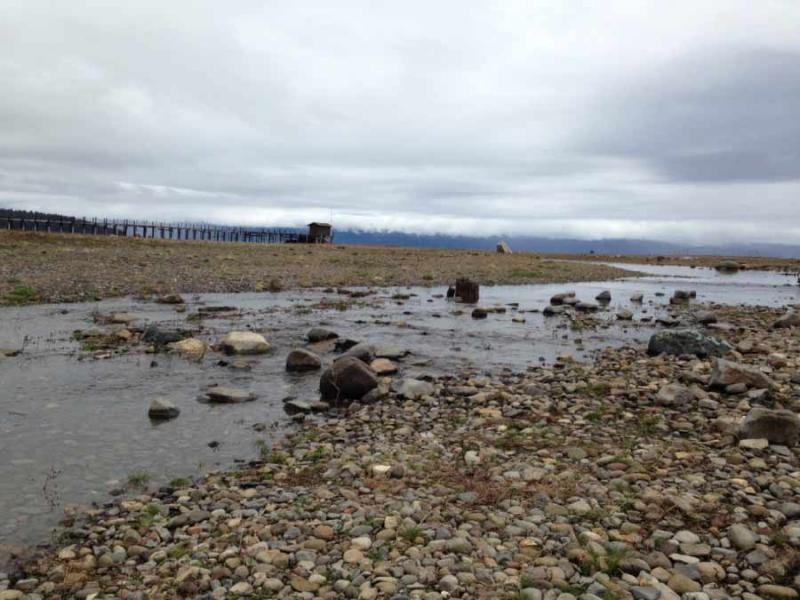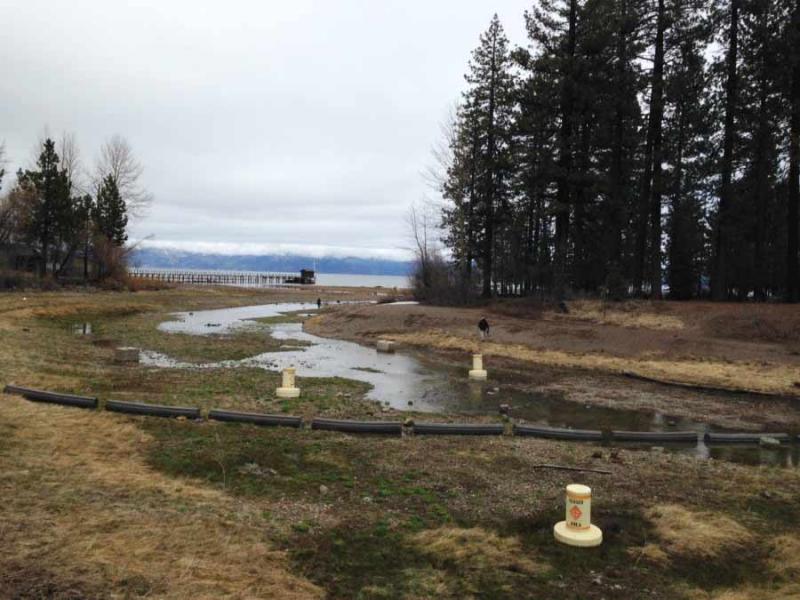 Big news! The Truckee River is once again running out of Lake Tahoe. On April 9th it inched it's way above the 6223 foot natural rim, and began to slowly wind it's way from the lake to the Truckee River Dam.
Just a few days earlier, I took a stroll along the lakeshore from the Commons Beach in Tahoe City to where the Truckee River is supposed to be. With a few quick steps I was able to jump over the fairly non-existent trickle. Two days later, the river was producing enough water that I would have had to get my feet wet to get across it. It has a long ways to go to become the river we all know and love, but there is still a lot of snow left in the mountains. Once the upper elevations start melting in earnest, the lake is expected to rise about a foot and a half more this summer, which should bring a strong steady flow to the river.
With the exception of 5 days in the early summer of 2015, the lake has not contributed water to the Truckee River since early September 2014. In order to fill up to the lake's maximum capacity of 6229 feet the lake would have to add an additional 242 billion gallons this year. According to the National Weather Service, over 60 billion gallons of water has flowed into the lake throughout the winter since December, so a full lake is notta gonna happen this year. But perhaps a real big winter next year could bring Tahoe, and therefore the Truckee River, up to a level where we can relax and float down stream once again.