18 Nov 2021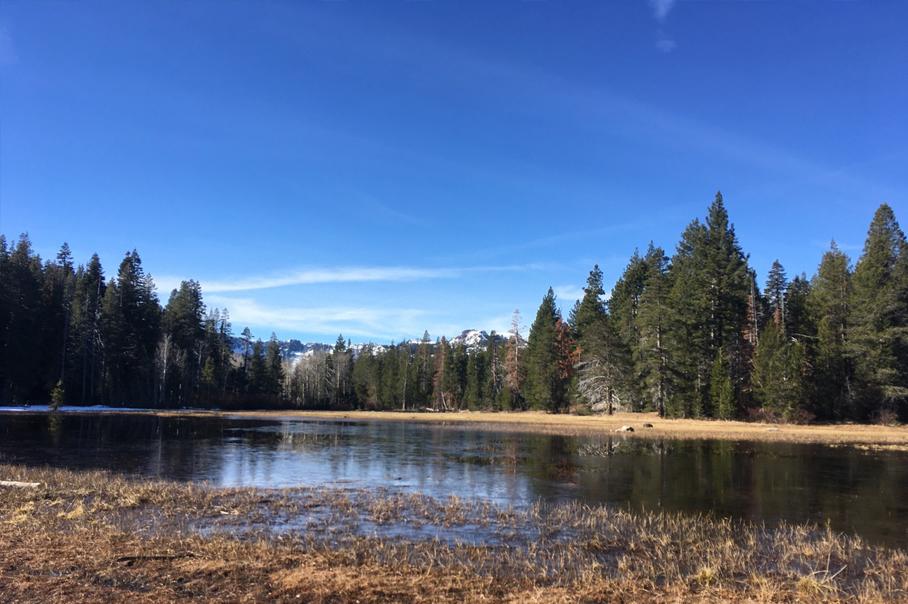 By Tim Hauserman
One of the best things about the Sierra Nevada is the dramatic differences between the seasons. And sometimes it seems like those seasons change in days instead of months, like they did a few weeks ago. This past year on several trips I got to appreciate the dramatic differences the seasons make to the appearance of Page Meadows. 
Page Meadows is a series of meadows near the Talmont Estates development. It is bisected by the Tahoe Rim Trail as well as a network of trails that come in from Tahoe City and Ward Canyon.  It's a popular spot for cross country skiers, wildflower gazers, mountain bikers, dog walkers and leaf peepers. 
My first trip to the meadows this year was in early summer when the camas lilies formed bright purple carpets amidst the lush green grasses. A few weeks later, a whole new set of purple flowers, penstemons, had replaced the camas lilies. 
Mid to late summer I made a few rides through the now brown, dry meadow where the highlight were the wave of grasshoppers that set to flight as I rode by. It's a reminder that native people used to harvest the healthy supply of grasshoppers we get at Tahoe as a food source. 
In October, the aspen trees reach their peak of color, and the number of visitors to the meadow reaches a peak. The different exposures of the individual meadows lead to different timing on colors, with some areas in full orange and reds, while others are still green. This year, I arrived just in time to see an especially spectacular display of vibrant red and oranges at the northern end of the largest meadow. 
Finally, just today I hiked into the meadows from Talmont (Top Photo) and encountered a few remaining patches from the foot of snow that fell a few weeks ago, and all of the ponds in the meadows were filled to the brim with water. In a few places the water was barely frozen, while places in the sun were a bit muddy. The cold temperatures and off-season timing meant that on my two hour loop that included a chunk of out of the meadow Tahoe Rim Trail, I only encountered three other people. 
Next, hopefully the real snows of winter will roar in giving us the opportunity to complete the cycle, and ski around the meadows. See you out there on a full moon evening.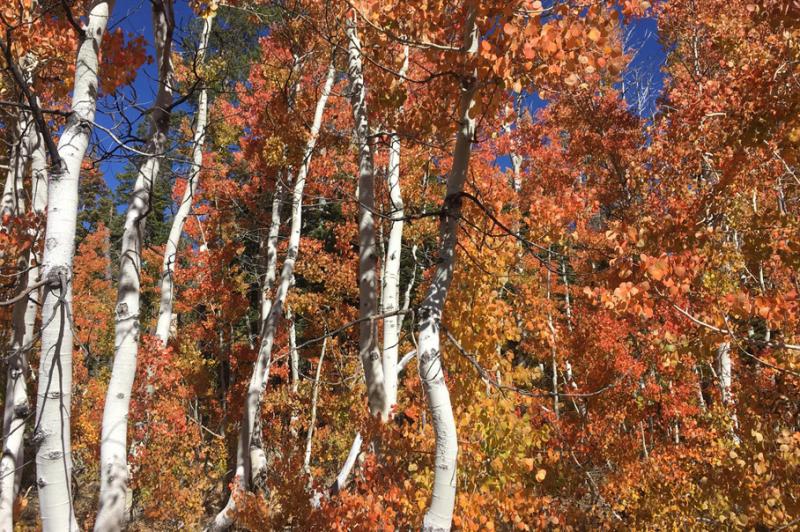 Fall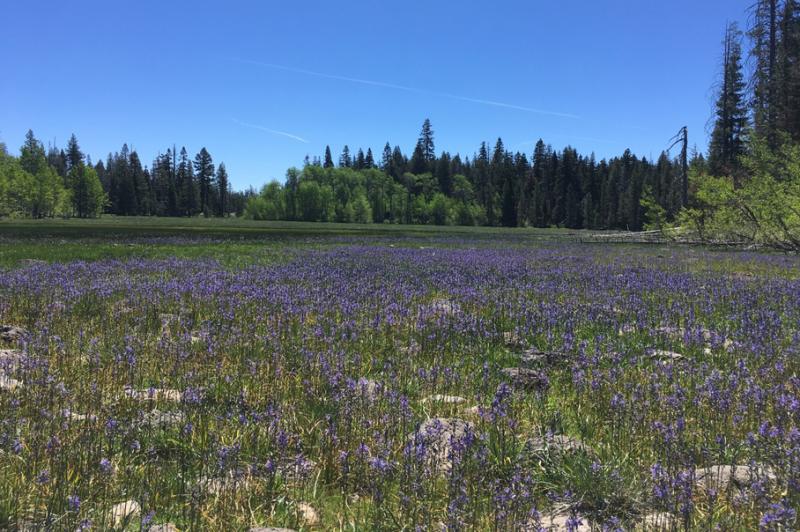 Spring