31 Jul 2023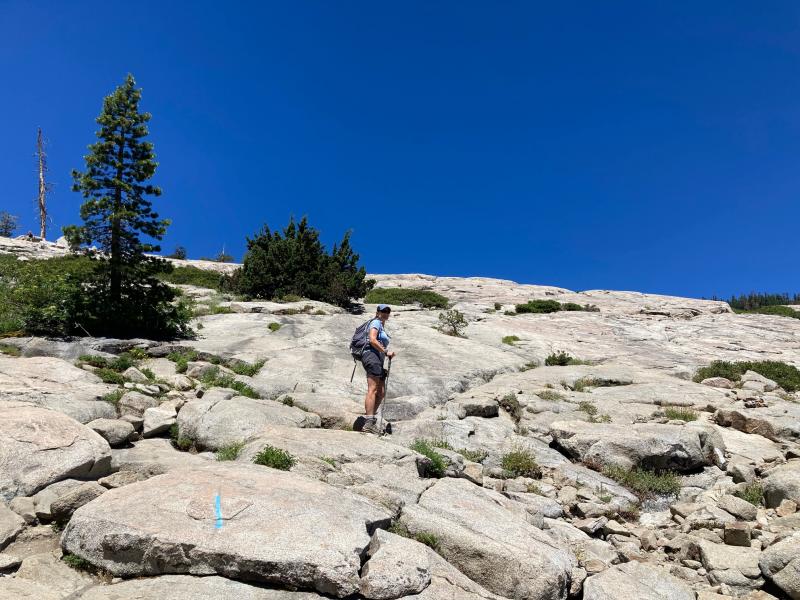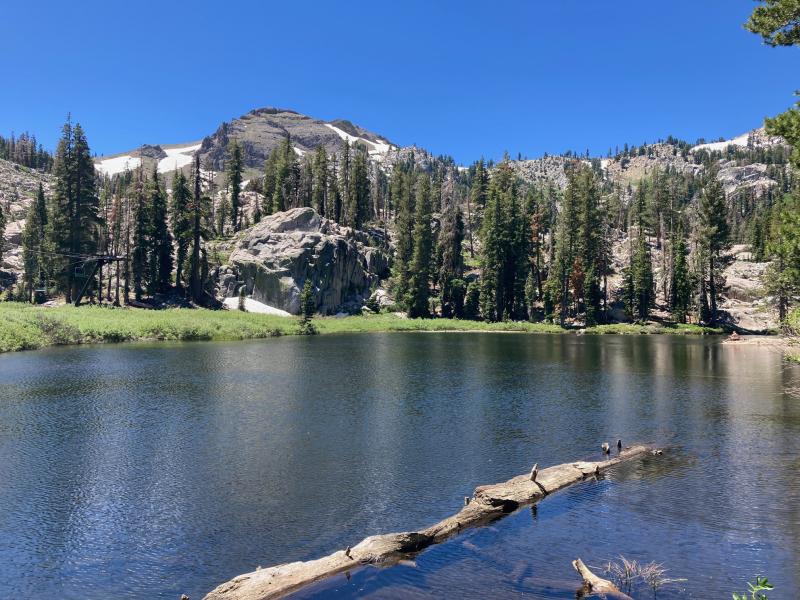 By Tim Hauserman
One of the iconic Tahoe area spring hikes is the route up to Shirley Lake from Olympic Valley
which I hiked this past week. The trail follows a series of waterfalls and cascades of what is now
known as Washeshu Creek and climbs over enormous granite slabs to the shore of the small,
shallow Shirley Lake at the base of Palisades Tahoe's Solitude lift. It had been a few years since
I'd hiked it and while I remember the beautiful views of the surrounding mountains and the
sound of the cascading crystal clear water, I forgot that it is very challenging five miles, and is
also a very busy trail.
What makes the trail popular is it is located right in Olympic Valley and passes lots of great little
pools of water to admire and splash around in. What makes it hard is it has a number of quite
steep sections over lots of boulders and very rocky sections that makes the hike take a lot
longer than you might guess based on the mileage. The first half of the hike alternates between
steep ascents through the forest, and brief forays close to the creek. The route follows blue
blazes on the rock and since the trail is so busy, they are fairly easy to follow.
Eventually, at about 2/3 of the way to the lake you reach a steep rocky scramble up to an
enormous slope of granite. Here following the blue blazes is essential, as much of the way there
is no trail as you climb up the smooth granite. Views of the surrounding mountains get better as
you climb. The route levels off just before reaching Shirley Lake. It's a pleasant enough
mountain lake, but it is shallow with a muddy bottom so perhaps not the greatest of Sierra
swimming lakes. And you will most likely not be there alone.
The ascent to the lake was just over 2.5 miles (round trip 5 miles) with over 1300 feet of
climbing. Some very steep sections require good hiking skills and I highly recommend hiking
poles. What we discovered was a lot of people should do a bit more research before heading
out on this hike as we encountered quite a number of folks who were wondering why they hadn't
got to the lake yet, and why this trail seemed so much harder than they thought it would be.
Plan accordingly.