27 Jan 2018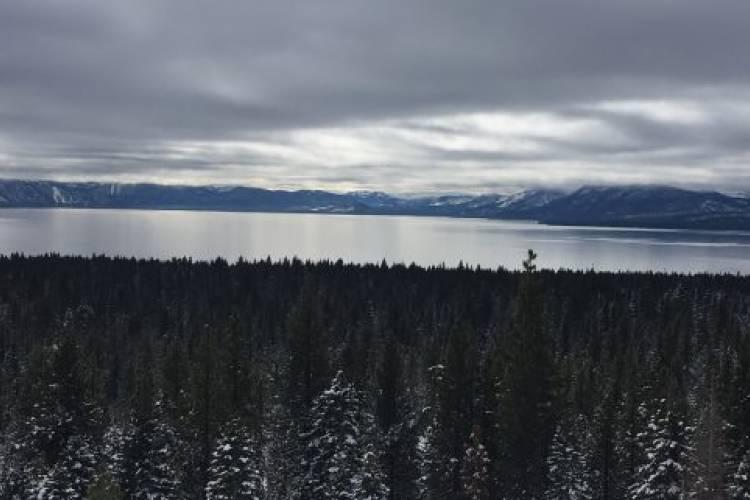 We were having one of those winters. No, not one of those winters like last year where we had so much snow we didn't know what to do with it. More like one of THOSE winters from three years ago, when it seemed like the snow would never arrive…and then finally, a good storm brought close to a foot of light powder at lake level. Whew, while I was enjoying the bike riding and hiking that was going on, January is time for skiing.
For those of us in the cross country ski world it was insta winter. Tahoe XC opened for business, children again could be heard laughing as they kept busy skiing around on the trails with their Strider Glider buddies, and I had to get off my article and blog writing posterior and get on my skis and attempt to get in shape.
My first ski of the year at Tahoe XC was with a group of 3rd-5th graders. The snow was cold and still softly coming down, the trees were covered in thick layers of white frosting, and I realized once again that skate skiing is my favorite sport in the whole world. The gentle rhythm of legs and arms, core, and every other body part having to move together to make you glide peacefully over snow cannot be beat. For me, it is instant therapy. And since we had to wait so long for the snow to arrive, everybody who was out skiing had a monster smile on their face.
This morning, I remembered another part of cross country skate skiing. It's a real workout. There was a great deal of creaking and moaning going on when I got out of bed. But I also was so happy to be skiing again, and chomping at the bit to get out skiing, even if it was a challenge to reach all the way down to the top of my boots to put them on. And then before I knew it (well actually I knew, because it was a big climb) I was at this view at the top of the Lakeview Trail. Yeah, baby. It doesn't get any better.
I will say this. Given how much snow we received and the forecast for warm temperatures later in the week I would carpe diem and get out skiing today, because there are no guarantees how long that snow will be hanging on. Enjoy!