4 Feb 2019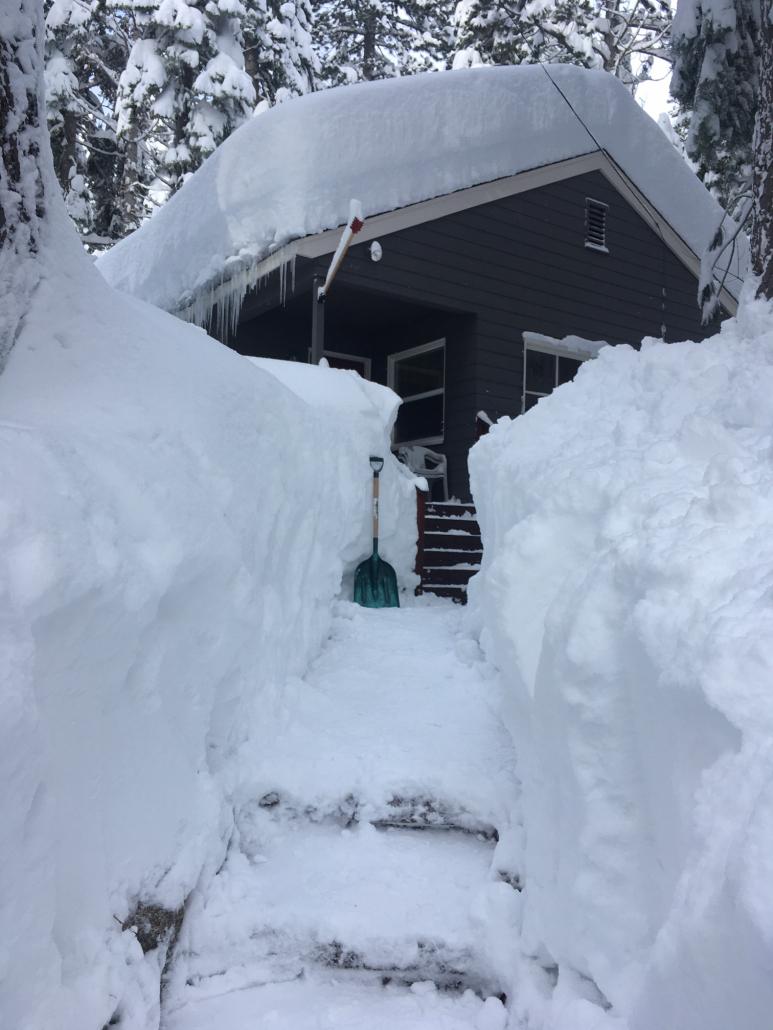 Snow…how much and when is the defining characteristic of winter life in the Sierra. We are all in some form or other snow farmers. We need it to open the ski areas and bring the visitors to town, as well as make life fun and adventurous for all of us who like to play in the snow. Up to a "certain point" it is the more the merrier. More snow means more powder and a longer ski season.
We might have reached that "certain point" on February 10th. After about six feet of snow last week, we got another three feet on Saturday night. When I looked out the window on Sunday morning I said enough already or something along those lines. I spent an hour shoveling through the deep stuff to my driveway. There a car lay buried in the middle of the road, someone had apparently abandoned it the night before. The avalanche danger and road conditions were so abysmal that Squaw Valley and Alpine Meadows were closed. Which perhaps was Ok, because after all that shoveling, who had the energy to ski?
And yet, it's Ok. Too much snow makes you slow down, sit by the fire, focus inward and remember that nature is in control. And for many of us long time Tahoeites what we remember most about our childhoods are the big winters. The times when we were snowed in for days back when snow removal was not as good as it is now.
I remember a Christmas when my parents entertained their six kids, a couple of outlaws, and about eight young grandchildren at their Dollar Point home. The snow came in super heavy and the plows lost the road for a few days. Everyone had a blast playing football in the snow, and rampaging around the house. It's amazing how much fun a game of basketball can be when the basket is a metal hanger stuck in the top of a door and the ball is a rolled up pair of socks.
The true entertainment value of the experience may have eluded Mom. On the 3rd day she got a case of cabin fever, which for her meant running out to the middle of the road spinning around in a circle and screaming. She probably wished she had a magic wand to make something disappear. Not sure if it was the snow or us.  That might have been about the time they started spending their winters in Palm Springs.