26 Apr 2023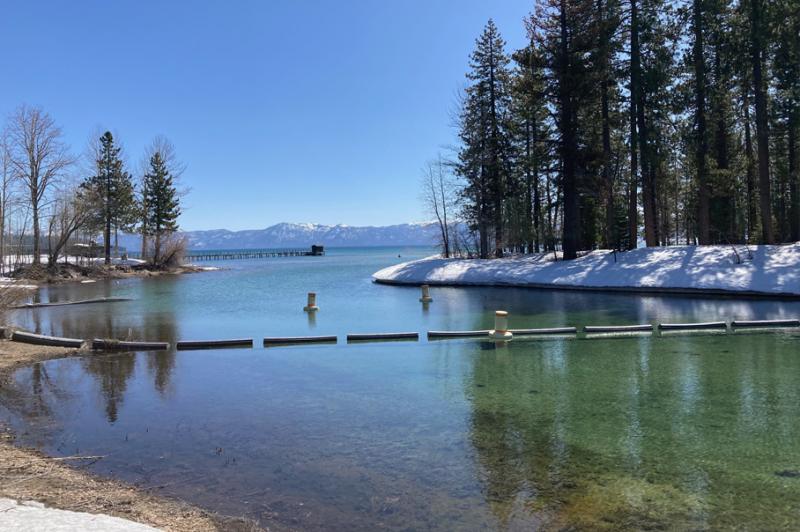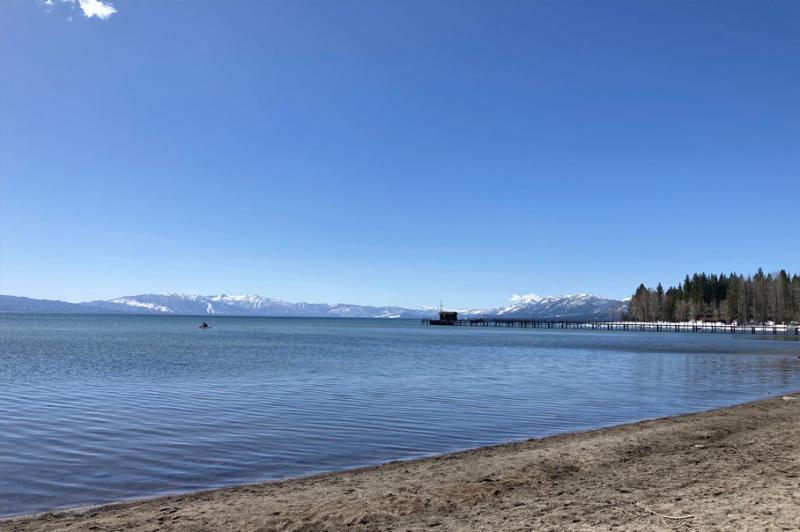 By Tim Hauserman
All the shoveling involved with a really big winter like the one we just had makes you appreciate the arrival of spring. While the deep snow will stay around for awhile, the arrival of long warm days is a welcome relief, and this year we have some special treats that you don't get on a normal winter.
First. this week, even though April is well on it's way to becoming May, I've been enjoying some incredible skate skiing at Tahoe Cross-Country ski area.  You can't dilly dally and want to hit the trails no later than 8:30 am and be done by 10:30, but the skiing is awesome. It begins with a nice crust, which transitions to corn snow before slowly turning into…"Ok, yeah, it's getting sticky, it's time to get off the trail and head to the lake."
Today for me that meant a stroll along the lakeshore in Tahoe City (the trail is totally out of the snow and dry). It was about 50 degrees with a nice breeze and the Tahoe looks pretty spectacular after rising over three feet since last fall. In front of the Commons Beach it was a 300 yard rocky walk from the beach to the water in November. Now the water comes right up to the sandy beach, just a short hop, skip and jump from the playground.
In fact, right now the lake level has reached what some scientists call Full Lake status. The natural rim is at 6223 feet, we are getting close to 6226 feet now and the legal limit, which the watermaster is not supposed to go over, is 6229 feet. We are in somewhat of a sweet spot. The lake is high enough to cover lots of rocks and provide easy access for kayakers and paddle boards (although I for one can't get my boards out of the basement because the door is blocked by six feet of icy snow), yet there is still lots of beach left. 
Once the lake gets close to that legal limit many of the beaches will disappear or shrink down to a much smaller footprint than they were last year. Given the amount of water still in the snowpack, we might come close to that 6229 this year, so get down to a beach while you still can.