28 Feb 2022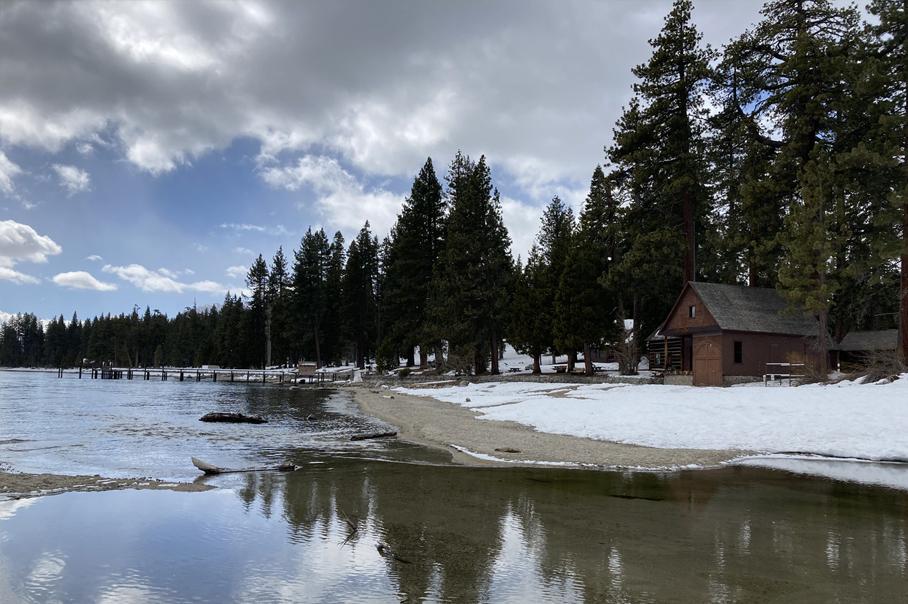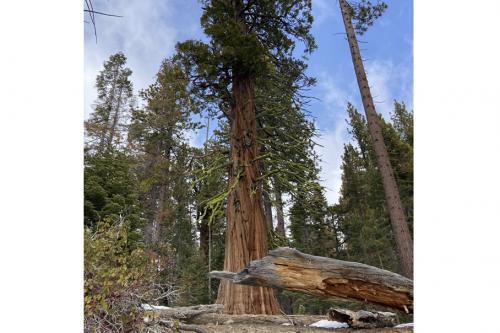 By Tim Hauserman
While snow is certainly the attraction at Lake Tahoe in the winter, sometimes, like this year in January and much of February the snow takes a break, which can create good conditions for hiking on the lake level trails at Sugar Pine Point State Park. We snuck in a nice hike on those trails just the day before a quick storm brought in six inches of snow to the area.
You can get in a few miles of easy woods walking on the lakeside of the highway at Sugar Pine Point. Start either on the west side of the highway (non-lakeside) at the parking area where the cross-country ski trails begin at the edge of the campground, or at the Ehrman Mansion main entrance to the park. Both require a fee to park.
From the cross-country ski trails, cross the highway and head towards the lake. From the Ehrman Mansion/Pine Lodge, catch the trail near the big tower, and head downhill steeply towards the crossing of General Creek. Either way you can now take the mile and a half mile loop along the lakeshore, and past the "lighthouse." It's also good to head down to the sandy beach and stroll to the edge of General Creek.
Highlights of the trip include: Several enormous cedar trees, including an especially large one just above the beach. Other tree highlights include a few majestic sugar pines, and thick patches of younger trees which sprouted up after some of the intensive controlled burns that are regularly carried out in the park. The beach itself is quite a treat with beautiful views of the emerald green water near shore meeting the dark blue further out. Keep an eye out for eagles, osprey and herons which frequent the area.
What you need to know: Hiking conditions can vary. When we hiked the trails the snow was a firm hard pack, but not icy. A recent storm can soften up the snow, but once the snow has settled and the freeze/thaw cycle has gone on for a few days, it might ice up, so spikes on your boots might be a good choice.