7 Feb 2016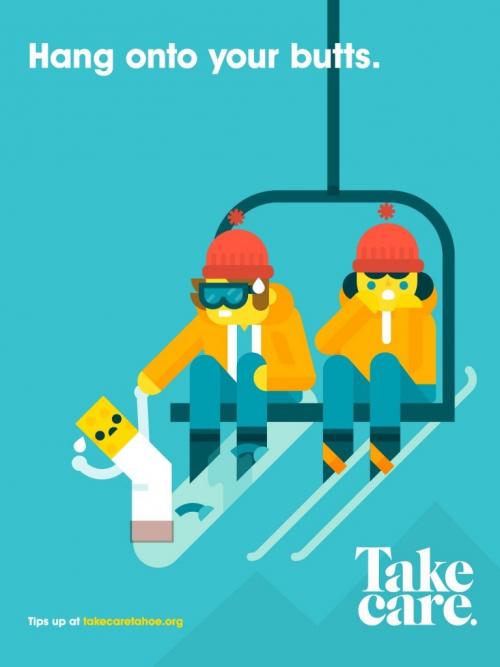 Take Care Tahoe is a new initiative to gently remind visitors and locals at Lake Tahoe of a few basic things they can do to keep Tahoe clean and safe. A series of fun videos and displays are being seen around the area and at takecaretahoe.org which help folks understand what are the right things to do to protect Tahoe's precious environment.
The key themes of Take Care include reducing litter, learning how to live with bears, preventing the introduction of invasive species into the lake, preventing wildfires and picking up after pets.
Take Care is a cooperative effort of a group of Tahoe organizations who met in 2013 trying to identify the simple changes people could do to protect Tahoe's environment. The goal is to have one clear voice coming from groups throughout the region who have committed to using this campaign in their outreach efforts.
One key group behind the effort is the Tahoe Fund. Director Amy Berry says, "We didn't necessarily do a good job before of telling people what is expected behavior in our community," The goal with the new effort is to have one unified theme using humor and empathy. Instead of scolding, the focus is more along the lines of "perhaps you forgot?" Or "Did you know that?"
Tool kits are available for free for those who want to share the concept with others via the takecaretahoe.org website.