28 Oct 2022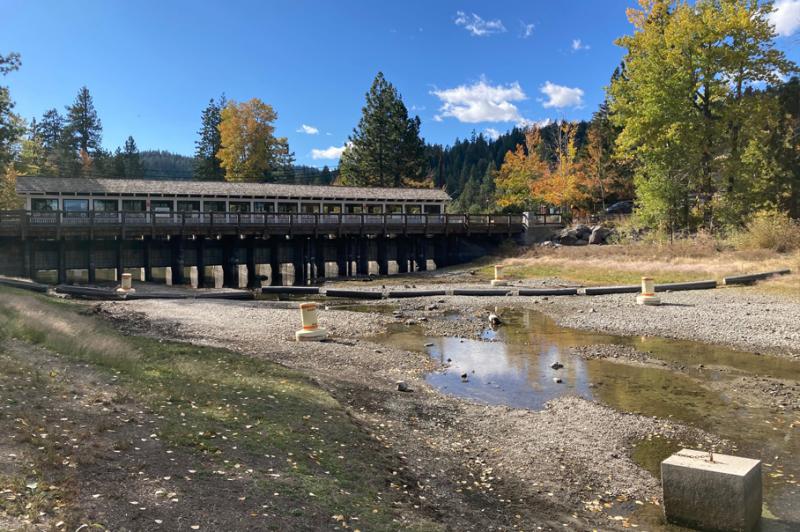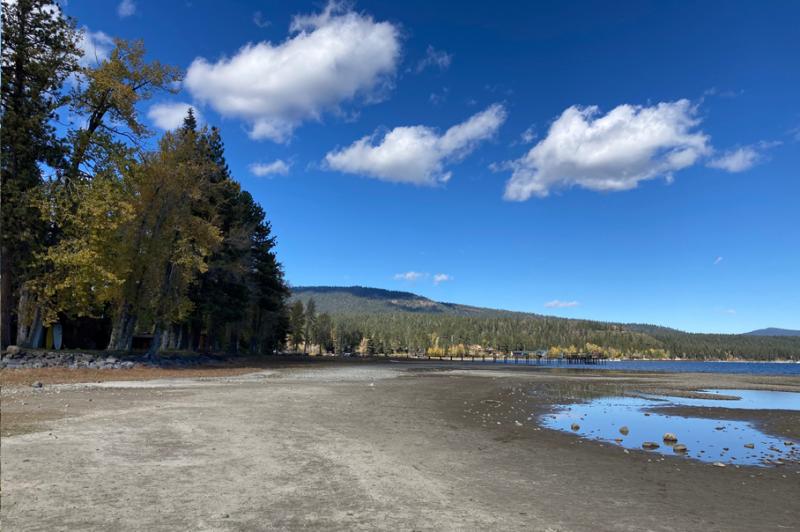 By Tim Hauserman 
Today, I walked across the Truckee River without getting my feet wet. And, according to my tracking program I also walked for about a half mile directly on Lake Tahoe without freezing my tootsies. This is what happens when the lake drops below the natural rim (and the mapping programs assume the lake ends at the high water mark). While the lake's low water level can certainly not be considered a good thing since it means drought, fire danger and a variety of other issues, there are a few ways the low water level of Lake Tahoe can be a good thing for outdoor visitors.  
The primary advantage, or at least something that makes the low water interesting, is that our beaches are now huge. I took a stroll along the waterfront in Tahoe City and to get to the water at the Commons Beach is a several hundred yard jaunt. This big beach also allows easy access to the Truckee River and the Lake Tahoe dam from the lakeshore, with no need to walk up to the road which you would need to do when the water is high. 
As stated earlier, the low water allows you that rare opportunity to take a few quick steps to cross the slow trickle that is the Truckee River. From there at the Gatekeepers Cabin, you can walk past Tavern Shores, the Forest Service beach and walk under most of the ultra long Tahoe Tavern pier without leaving the beach and lakeshore. When the water is high, it goes right up to the front of the condo development, making a walk along this section of beach impossible. 
The shore of Emerald Bay, especially the lightly used south side, also has an enormous beach right now that enables you to cross Eagle Creek (a challenging swim when the water is high) and walk along about a half mile of beach to a portion of the Rubicon Trail. I hiked this for the first time a few weeks ago and it is an opportunity to see views that you normally can't see unless you are in a kayak. 
So while we bemoan the low water level, it provides a unique opportunity to see the lake and the shoreline in a whole new way. And don't worry, if history is any lesson it will come back up. At the back of the Lake Tahoe dam there is a chart of Tahoe's lake level for the past 120 years. You will see that the only constant to Tahoe's water level is change. It's gone from high to low and back again dozens of times over the years.