1 Mar 2021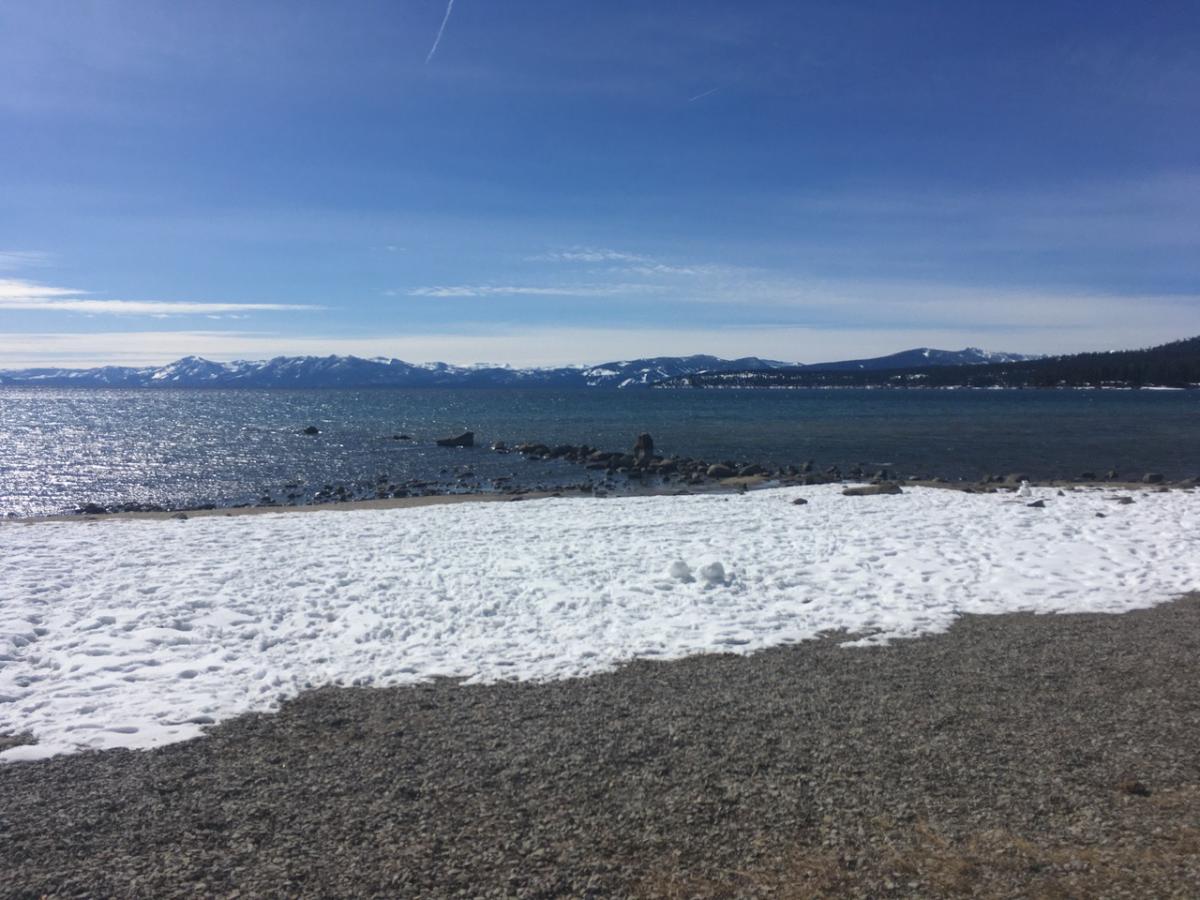 A year ago if I were to pen a post about things to do in March in Lake Tahoe many of the suggestions might have revolved around events that attracts crowds of folks. This year, the focus is more on getting out on your own and enjoying the peace of Lake Tahoe. Here are five good choices.
1.Skiing is still going on, and weather depending should last through March. The crowds, especially midweek have dissipated somewhat, and spring skiing can be a blast. Just be aware that it can be icy in the morning and sloppy in the afternoon, so mid-morning may be your best shot. 
2.Take a hike on the east shore. The East Shore Trail along the shore of Lake Tahoe is a three mile jaunt from Tunnel Creek Cafe to Sand Harbor. The views are spectacular and it is one of the first trails to emerge from the snow in the spring. Parking requires a fee. 
3.Go snowshoeing: Springtime is a good time to set out into the woods on snowshoes. The snow is usually solidified which makes the walking easier, and the crowds of folks have dissipated. Try Page Meadows on the West Shore or Tahoe Meadows on the Mt. Rose Highway. 
4.Take a stroll through Tahoe City. The Lakeshore pathway goes from Fanny Bridge and the Truckee River Dam to the Tahoe Gal pier at the other end of town. Stop and enjoy a sit on a park bench at The Commons Beach. Then walk back through town and see if you can find a giant bear made out of pennies. 
5.Head to Sugar Pine Point State Park. Stroll around the Ehrman Mansion and down to the shore of Lake Tahoe. If there is still snow on the ground, they also have marked cross country ski trails close to the lakeshore, and across the highway into the forest. 
Before jumping off on any of these adventures check the weather and evaluate what has happened in the Sierra recently. As I write this it's beautiful and sunny with temperatures in the high 30s to low 40s. But miracle March does happen with an average of 35 inches of snow in March.  And one other important thing to consider: Be very careful what information you rely on that you find on the internet. I found this answer to the question can you swim in Lake Tahoe in March? "March is an excellent month to swim in Lake Tahoe." Huh. If you like swimming in 40 degree water and get out into 40 degree air. As Abe Lincoln used to say, "Don't believe everything you hear on the internet."