18 May 2015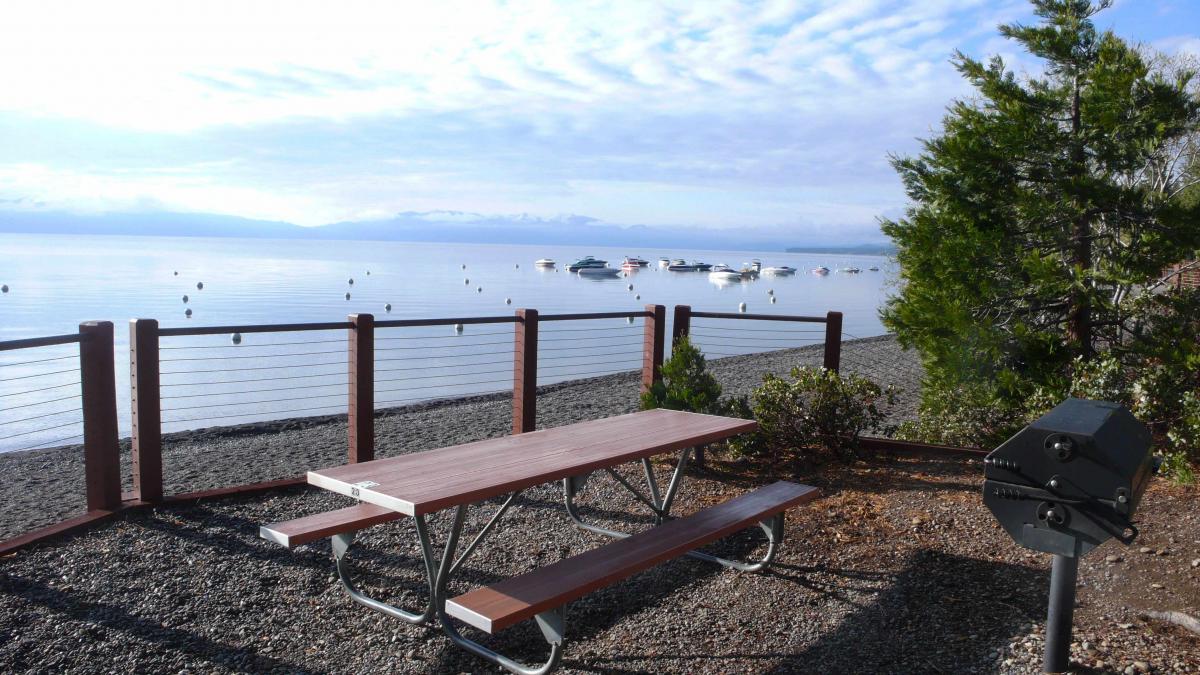 When you arrive in Tahoe City, you've reached the dividing line between Tahoe's North Shore and West Shore. The North Shore begins with the drive through Tahoe City on Highway 28 and winds it's way past Carnelian Bay, Agate Bay and Tahoe Vista to the Nevada State Line just past Kings Beach. For the West Shore, you take Highway 89 south over Fanny Bridge past Granlibakken, Tahoe Park, Tahoe Pines, Homewood and Tahoma to Bliss and Emerald Bay State Parks. These two sides of the lake have their own unique feeling and style, and their own attractions and limitations. You will also find many micro communities or neighborhoods with their own flair and set of amenities. I will be writing a series of descriptions of these Tahoe neighborhoods for this blog, today we start with Tahoe Park on the West Shore.
About two miles south of Tahoe City via Highway 89 lies Tahoe Park. It is anchored along the lakeshore by Sunnyside Resort and the Tahoe Park Homeowner's Association Beach. Sunnyside is best known for it's large lakeside deck, lakeview restaurant and grill, and signature hula pie. It's a popular spot year round, especially in the winter when half-priced Fish Tacos bring in the crowds on Wednesdays. Next door sits a small public beach which is part of the large and recently remodeled William Kent campground which is located across the highway. Just to the north of this beach is the Tahoe Park HOA beach which is one of the nicest facilities at the lake. It's rocky shore has two piers, buoys and about 20 picnic table/BBQ combos in quiet settings overlooking the lake. It is THE place to watch the alpenglow set over the east shore while BBQing with friends.
A new addition to the community is the just opened West Shore Market. It's been extensively remodeled, with a large deli with seating, and a gourmet food section. Across the street find the iconic Firesign Cafe which has been well known around Tahoe for ages for it's awesome breakfasts. Set back from the highway near Firesign is a local's favorite: Spoon. It's open 3 to 9 PM and popular for folks leaving the beach for ice cream sundaes, as well as a full dinner menu.