5 Mar 2017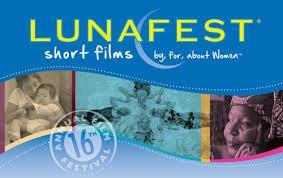 Head to the Tahoe Art Haus in The Cobblestone in Tahoe City on March 9th for LUNAFEST: nine short films designed to compel discussion, make you laugh and tug at your heartstrings. While the film's content is diverse, the common thread is they are by, for and about women.
The 90 minute event is a fundraiser for Girls on the Run Tahoe, which has a mission "to inspire girls to be joyful, healthy and confident using a fun, experience-based curriculum which creatively integrates running."
So you can experience the win-win of watching some incredible films, while helping a very worthwhile local organization.
"This year's LUNAFEST films show us again how women from around the world experience the same joys and challenges and need for connection, regardless of their age or social standing," said Joyce Chambers, Girls on the Run Tahoe Board Member and coach.
Why is Girls on the Run a great program? Ask Coach Heidi Bushway-Verkler. "I love working with Girls on the Run because it is not only rewarding for the girls it's also rewarding for the adults who get to work with the girls. The girls not only learn about being healthy physically but being healthy socially and emotionally by making good choices and being true to who they are."
The Scoop
Thursday, March 9th. Time: 7 pm. Tahoe Art Haus, 475 North Lake Blvd. Tahoe City. Price: $15 in advance, $20 at the door.
tahoearthauscinema.com
lunafest.org