21 May 2019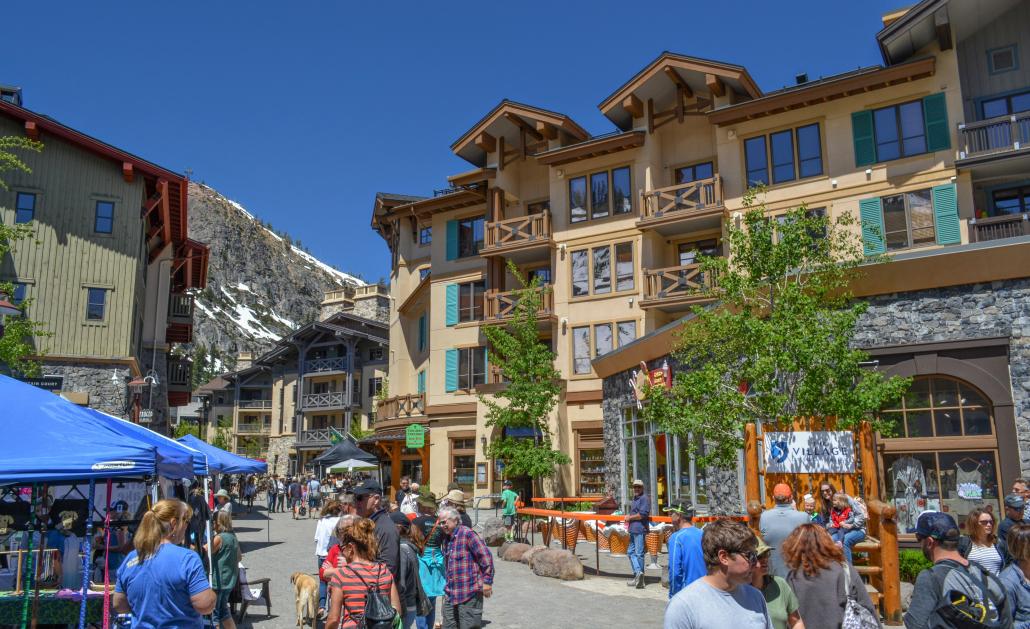 One of my favorite spring events is the annual Made in Tahoe Festival. Over 100 Tahoe and Truckee artists, musicians, chefs, entrepreneurs and organizations all proudly present themselves to the public at the Village at Squaw Valley on Saturday, May 25th and Sunday, May 26th. The event is free, inspiring, and a great opportunity to gather together with friends.
Come to Squaw Valley on Saturday between 11 am and 7 pm, or Sunday, between 11 and 5 pm. There is entertainment and food available all day, including: Peter Joseph Burtt and the King Tide, South Tahoe Funk Union, Tim High & The Mighty, Dave Beck, Sierra Bohnet and Indigo Grey on stage Saturday. Sam Ravenna will close out the festival on Sunday with the help of Lost Whiskey Engine, Burning Nylon, Calling Ophelia and Kai & the Monsters. The Tahoe Truckee School of Music students, Mr D DJ Services and DJ Treez will entertain in the Village both days.
The Community Stage, located near the Funitel, is where festival-goers can enjoy live dance, showcase performances and participate in fun, interactive workshops presented by Tahoe Flow Arts Studio and Truckee Dance Factory. There will also be lots of fun food and drink opportunities to partake of throughout the festival.
For me, however, the highlight is just doing a slow stroll past all the amazing art. The creativity and passion is awesome. Vendors show off fancy wood work, amazing clothing, exquisite pottery, and just about any other hand made item you can imagine. Bring your wallet, as you will want to purchase some of it to take home.
In addition, a variety of organizations and non-profits provide information on great things happening in the Sierra. Looking for an organization to support or volunteer for? Check out all the offerings.
"This will be the seventh year we will ring in the summer season with the Made in Tahoe Festival," said Caroline Ross, executive director for the Squaw Village Neighborhood Company. "We are so proud to be able to use this event to support local businesses and the people who are the foundation of our creative community here in Tahoe and Truckee."
The event is rain or shine, dress accordingly. Last year it was quite cold, but still wonderfully entertaining. See you there.