12 Feb 2022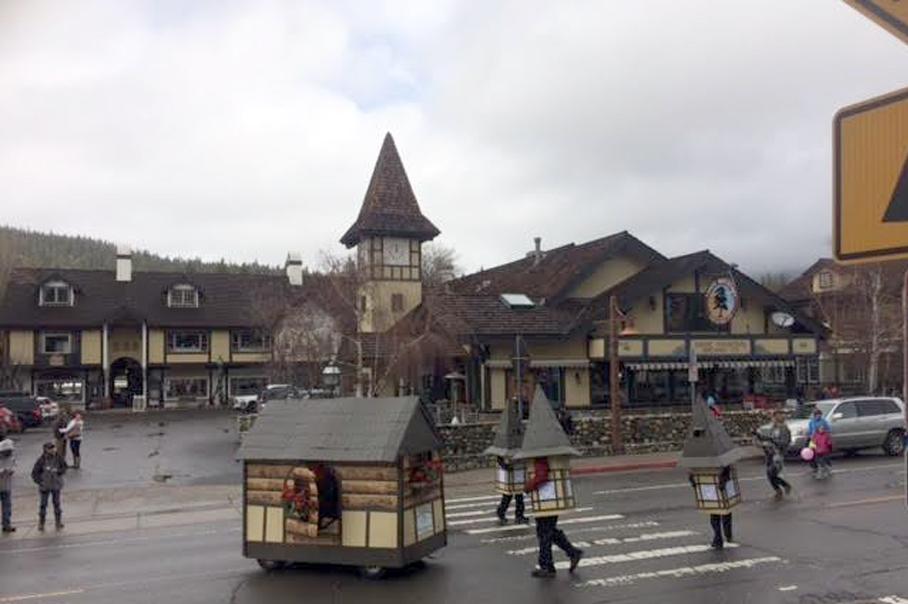 By Tim Hauserman
For the past forty years North Tahoe been celebrating the first week of March with Snowfest! It's ten days with dozens of events geared towards having fun and enjoying the beginning of spring at Lake Tahoe! Snowfest is known for quirky and fun activities, that provide something for every age group. 
The first place to start to find out more about Snowfest is tahoesnowfest.org where you can get the scoop on all the events. Two highlights not to be missed are the Tahoe City and Kings Beach parades. Each has its own unique flair, but both are great exhibitions of what makes the small communities of North Tahoe special. Hauserman Rental Group has participated in the Tahoe City parade a number of times including the year when they walked through town inside miniature Cobblestone clocktowers.
One important part of Snowfest is the King and Queen coronation. Local high school students compete to become King and Queen, and in the process earn money for a non-profit they sponsor, the Snowfest organization and scholarship money for themselves. To support them go to the Snowfest website.
Great Ski Race: For over 40 years this fund-raiser for the Tahoe Nordic Search and Rescue Team has been billed as the largest cross-country ski race in the western United States. Until this year the route has been a point-to-point race from Tahoe XC to downtown Truckee. But after a lot of less than stellar winters cancelled the race because of a lack of snow near Truckee, the organizers have a new 26K course this year that stays at a higher elevation and loops back to the start at Tahoe XC. The race is on the last day of Snowfest, March 6. For information or to register go to thegreatskirace.com
Here are a few other Snowfest events to check out:
Fat Cat Hot Wing Eating Contest
Sunnyside Luau
Milk Jug Curling
Pancake Breakfast
West Shore Market Cornhole Competition
Tahoe Haus Block Party
And of course one has to check out the Garwood's Polar Bear Swim. Where a number of truly courageous, or perhaps foolhardy, individuals take a several hundred yard swim in Lake Tahoe in February. This is one event where it is perhaps more fun to watch than become a part of.