25 Jan 2016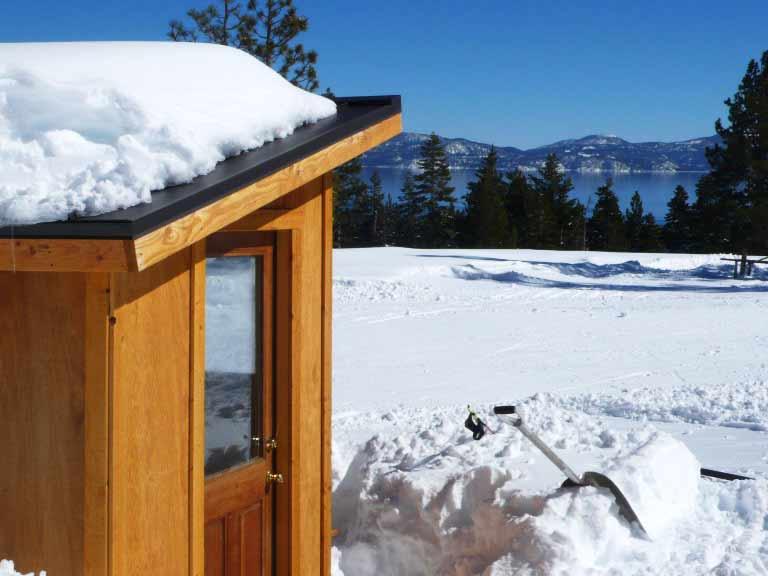 After a few dismal years of well below average snow fall, the copious quantities of the white stuff delivered this season has been a godsend to Tahoe Cross-Country Ski Area. All the trails are open and meticulously groomed, and the large group of Tahoe XC fans are incapable of wiping those "Oh my God, it is so nice to be skiing here again" grins off their faces.
Tahoe XC is located just three miles up Highway 28 from Tahoe City on Dollar Hill. It provides over 65 kilometers of trails dishing up everything from easy beginning terrain, to long and challenging climbs. Spectacular views of Lake Tahoe can be found at the top of Lakeview Trail, as well as from the the Silver Trail. Three huts provide hot chocolate, tea and a place to escape the elements.
In addition to the offerings with lakeviews, other popular trails include Bronze Trail, with it's sweeping downhills, or the steady climb on the Gold and Platinum Trails. There are three trails which allow dogs, including the Blue Trail, Special Green and the perfectly titled Dogonit. Lessons and rentals are available every day and you can get a free skate ski lesson on Wednesdays at 10 and 1, or on Saturday and Sunday at 9:15.
Tahoe XC is run by the Tahoe Cross Country Ski Education Association, a non-profit providing free and inexpensive ski based programs to youth, including: Strider Gliders an after school program for pre-school to 5th graders; the Winter Discovery Center which brings students to science right on the snow; and Free Skiing for Schools. Tahoe XC also trains young skiers in the middle and high school age groups through it's Devo and Comp Teams, and supports the North Tahoe Middle and High School nordic teams.
Those drought years led to the need for a fundraising effort to keep the ski area afloat this past summer. The community responded and now the visitors that have flocked to the area are being counted on to bring it back to financial health. So come ski at Tahoe XC and enjoy amazing cross-country skiing, while supporting a beloved community resource. For more information go to tahoexc.org.