19 Aug 2021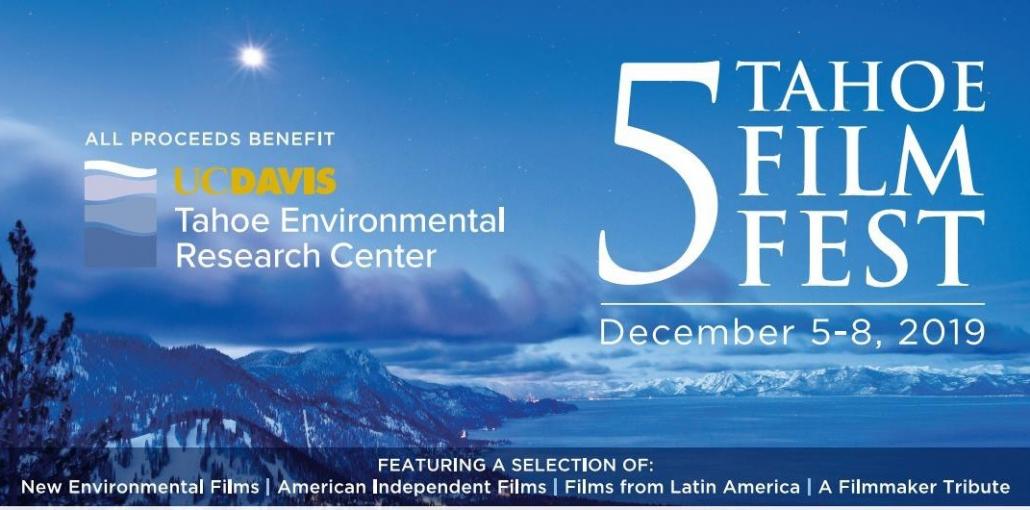 Looking for a great way to spend your evenings after a day of skiing? The Tahoe Film Fest brings a fascinating variety of films to North Lake Tahoe December 5th through the 8th in Incline Village, Crystal Bay and Northstar. The Film Fest benefits the UC Davis Tahoe Environmental Research Center (TERC), and their programs of science education and research at Lake Tahoe.
Robert Roussel is the director of Tahoe Film Fest. He has been putting on film festivals for nearly 30 years and has been the director of the Tahoe Film Fest for the past four years. He founded The Film Series for the Metropolitan Museum of Art in New York, the Berkshire Film Festival and the Puerto Vallarta Film Festival with Anjelica Houston.
The Tahoe Film Fest opens with "Marriage Story" starring an all star cast including Scarlett Johansson, Adam Driver, Laura Dern, and Alan Alda. There will be over a dozen environmentally oriented films, productions about fascinating musicians, and a focus on Latin Cinema.
"They have put out some outstanding Latin films. We screened 'Roma' last year before we realized how successful it would be," said Roussel. "There will a documentary of Raul Julia, a great actor who died so young and Harvest Season, about immigrant Mexican's picking grapes in the Napa Valley."
Films screened include:
Echo in the Canyon-which explores the popular music the came out of LA's Lauren Canyon in the mid-60s, and features Bob Dylan's son Jakob Dylan
Linda Ronstadt-The Sound of my Voice
David Crosby: Remember my name
Clarence Clemons: Who do you think I am?  (He was the sax player for Bruce Springsteen)
The Two Popes, starring Anthony Hopkins and Jonathan Price
The Story of Plastic
The Condor and the Eagle
Pollinators
Honeyland
N. Scott Momaday: Words from a Bear
The River and the Wall
Raul Julia: The Worlds A stage
Midway
Map of Paradise
Harvest Season
Eating Animals
To view the full schedule for the Tahoe Film Fest, get more information on the films, and to purchase tickets go www.tahoefilmfest.com. Tickets can be purchased online or at the door. All access passes are also available for $75 which give entrance to all the films, and four after parties to be held at Crystal Bay Casino.