7 Mar 2020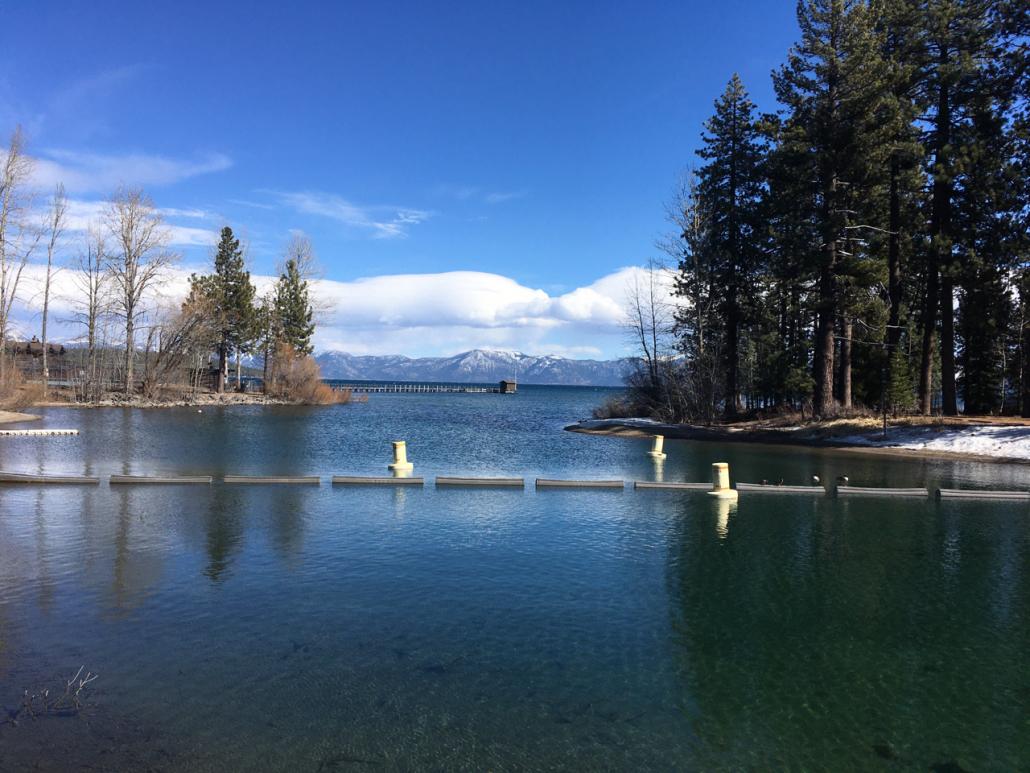 Now that we seem to be rolling into spring, last week I decided it was a good time to take a stroll along the lake in the sunshine. The perfect place to do that is the Tahoe City Commons Beach. Its southern exposure has baked away the snow, and the trail between the State Park Campground and Fanny Bridge makes for an awesome mile and a half out and back stroll. 
The Lakeshore Trail starts across the parking lot from the Tahoe City Post Office and winds by the edge of the campground to the shore. As soon as you reach the water's edge, a public pier owned by the campground makes for a nice opportunity to get out on the lake.
The lakeside route continues past the home of the Tahoe Gal tour boat and then begins flowing past a number of restaurant choices with views of Lake Tahoe. First comes Hacienda Del Lago and Jake's on the Lake in the Boatworks. Then continuing on, to your left is the Tahoe City Marina, which in a few months will be packed full of boats, and to your right is Moe's BBQ.
Rounding a short bend on your right you find Za's, with lakefront seating just above the pathway. Za's also has a public pier. From the end of that pier you get a great view of the Commons Beach, your next destination. To get there, travel a few hundred yards further on the trail, passing by the ancient remains of a volcanic eruption.
Commons Beach has a sandy beach and lawn area, restrooms, and playground. It's a popular spot for families throughout the year, and there are benches to sit and enjoy the peaceful ambiance. Just past the Commons parking lot, you follow the road up to the highway, parallel it to Mackinaw Street and shortly after arrive at Fanny Bridge and the Lake Tahoe Dam, which provides one of my favorite views of both the Truckee River and Lake Tahoe. Be sure and check to the information about Lake Tahoe and releases into the Truckee River on the back of the dam.